12yo Japanese girl to make MMA debut against opponent twice her age
Published time: 25 Apr, 2017 13:15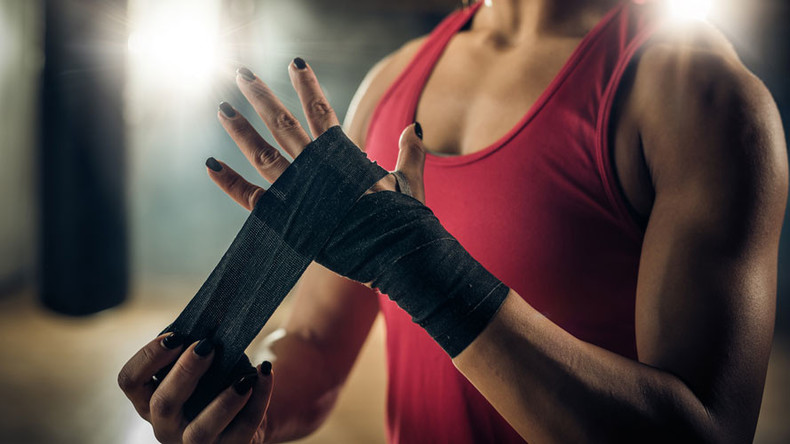 A mixed martial arts event in Tokyo, Japan, has caused controversy after announcing it will feature the amateur debut of a 12-year-old girl.
Debutant 'Momo', who weighs just 85lbs, will make her amateur MMA bow against 24-year-old Momoko Yamazaki at the 'Deep Jewels 16' event on May 20 at the Shinjuku FACE venue in the city.
Tokyo is notorious for its history of hosting revolutionary fighting matchups, such as the 1976 bout between then-reigning heavyweight boxing champion Muhammad Ali and Japanese pro wrestler Antonio Inoki, which is considered a precursor to modern MMA.
But the latest unusual matchup from the Japanese capital has brought negativity, with many believing Momo, who is currently in the seventh grade, has no place in a fighting arena, with fans and fighters alike admonishing the decision.
omfg I have such a big problem with this!!!!!!! I don't even want kids taking blows to the head in practice until they are over 13. https://t.co/Rw2QKm3sAZ

— Roxanne Modafferi (@Roxyfighter) April 24, 2017
@NickCast650@WMMARankings Horrifying. I support the fighters of Deep Jewels and Rizin but the organizations themselves make me embarrassed to be a fan of MMA.

— David Hannard (@DavidHannard1) April 24, 2017
The fight is scheduled to be contested at the minimumweight category limit of 95lbs, meaning slight Momo is already 11lbs under her fighting weight.
Organisers say if Momo fails to gain the extra pounds by a scheduled weigh-in before the fight, then the bout will not go ahead.
Yamazaki, who will be taking part in her sixth amateur MMA fight and has a record of 2-3, has defended her decision to fight pre-teen Momo, and vowed to "defeat her without mercy."
"I will participate in amateur rules. [Because of] a previous injury, I will be careful not to get hurt this time," the fighter wrote on her page on Japanese blogging and social networking website Ameba.
"I think that it is a fairly strong child, so I will defeat her without mercy. Thank you for your support!" she added.
Under amateur MMA rules, both fighters are required to wear headgear and blows to a grounded fighter are forbidden.
Japan isn't the only place to sanction child MMA bouts. In October last year, Chechen leader Ramzan Kadyrov came under fire for allowing children as young as eight to participate in mixed martial arts fights at 'Grand Prix Akhmat 2016', where his sons Akhmad, Eli and Adam all took part, winning their individual matchups.
READ MORE: Underage kids' MMA fights in Chechnya spark criticism of Kadyrov (PHOTOS, VIDEOS)
Russian MMA legend Fedor Emelianenko, who serves as head of Russian MMA governing body 'MMA Union', criticized the event, and Kadyrov in particular, calling the children's participation "unacceptable."