Underage kids' MMA fights in Chechnya spark criticism of Kadyrov (PHOTOS, VIDEOS)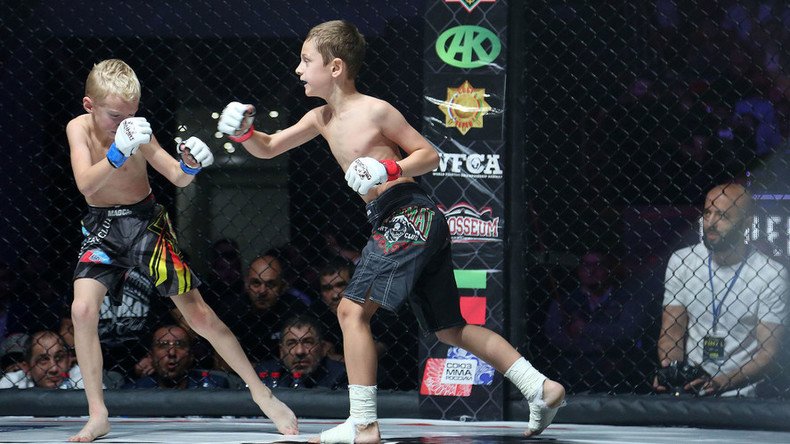 Chechen leader Ramzan Kadyrov is in hot water after Mixed Martial Arts bouts featuring children aged eight, nine, and 10 were broadcast on Russian TV on Tuesday, with Kadyrov watching his own kids as they took part.
Kadyrov's sons – Akhmad, Eli and Adam – all won their individual fights before a capacity crowd in Grozny, Chechnya, with the footage quickly going viral on the Russian web.
The event called 'Grand Prix Akhmat 2016' was headlined by adult fights, while kids' bouts were originally announced as an "exhibition fight."
The video footage from the event has led to a massive negative reaction over past two days, however.
The video shows children mimicking their senior counterparts by walking up to the cage with music playing in the background and belts being awarded to the winners after the fights. The children were apparently fighting shirtless without any visible protection gear.
Russian MMA legend Fedor Emelianenko, who is currently the head of the MMA Union, the governing body of Russian MMA, has led the wave of criticism against the event, and Kadyrov in particular, labeling the children's participation "unacceptable."
"What happened at the tournament in Grozny is unacceptable and, moreover, cannot be justified," he wrote on his social media account.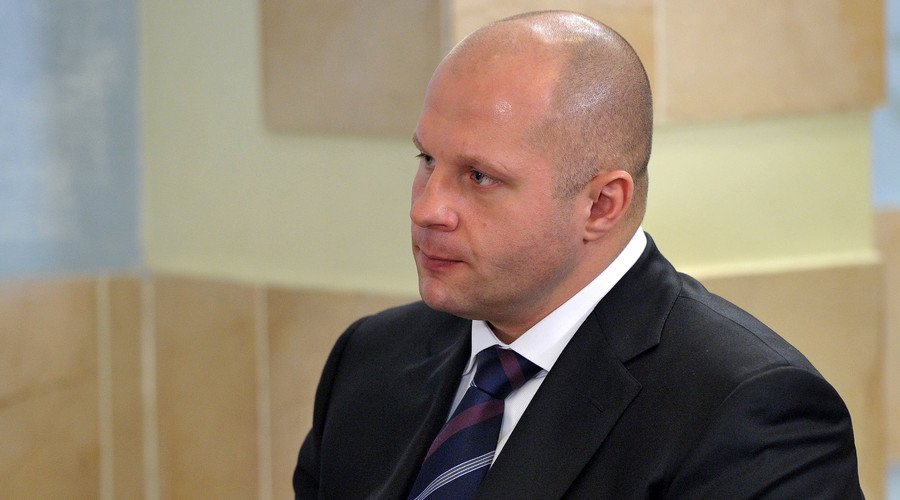 "Needless to say that kids under age of 12 cannot even attend MMA fights (in Russia) as spectators, but here we had little ones as young as eight beating each other up in front of happy adults."
According to the official rules of the MMA Union that were approved by Russian government, all athletes under the age of 21 must wear helmets and special ankle protection while participating in MMA, and children under 17 cannot perform shirtless.
"I am outraged by the fact that the head of Chechnya was watching over it. Didn't [the Chechen] sports minister tell him about the fact that children under 12 cannot participate in MMA under any circumstances?"
Following the event Kadyrov posted a video on his Instagram account hailing his sons' victories.
The Chechen leader said that 10-year-old Akhmad "showed real masculine character" and "I'm sure there are victorious fights ahead."
Emelianenko' ex-promoter and now head of Russian MMA promotion company M-1 Global, Vadim Finkelstein, has also added his weight in criticizing the event in Chechnya.
"I am with Emelianenko on this one, children can participate in the fights, but the relevant rules have to be followed," said Finkelstein.
"We are talking about the sport, so all the possible risks must be considered. All young athletes from age 18 to 21 are participating in helmets, but what I saw there was tough and unsafe for kids, thus I really didn't like it, we will have to work on it.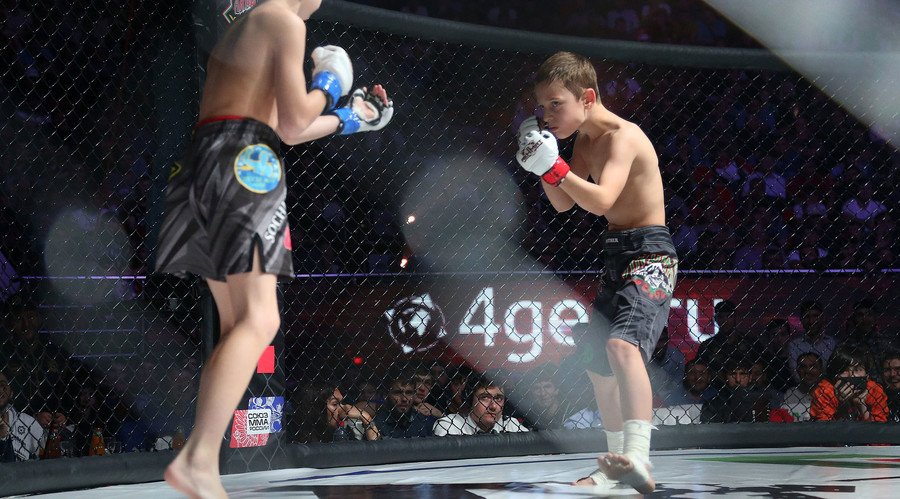 "We have to state that it's all wrong; kids must be protected. When the time comes, they will be able to participate in the bouts. Why force them now and have them (possibly) injured and unable to do sports in the future. The rules set by the official organization, that Fedor Emelianenko presents today (MMA Union) must be followed."
It was later reported that the Russian Sports Ministry will launch an investigation into the matter, a Russian Deputy Minister of Sport, Pavel Kolobkov stated to TASS.
Abuzayd Vismuradov, the president of the Akhmat Fighting Club, which organized the event, stated that the kids' fights "were of an exhibition nature and only aimed at popularizing the sport in Chechnya"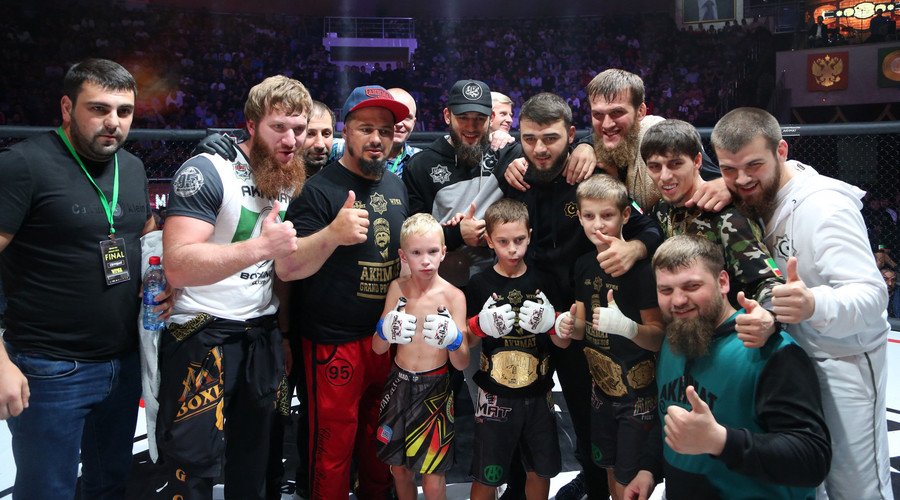 American MMA veteran and now a Russian citizen Jeff Monson has also backed the Chechen side, saying: "TV shows us war, murders, death every day; we can see the most negative things broadcast. But when we see sport in which kids are fairly fighting and shaking hands, hugging and showing respect after the bout, I don't see anything wrong about that.
"I think that is the positive side of the sport, so I cannot agree with Emelianenko on this one, although I respect him," said Monson talking to the Russian news outlet, RSport.
As the controversy escalated further, Russian Sport Minister Vitaly Mutko felt he had to make a statement to weigh in on the matter.
"I didn't watch (the event), but I think that there are specific rules for that kind of martial arts. Everything has to be according to the law – competitions should follow a set of rules. We have to investigate. If that was a show, that's one story; if that was a competition, that's a different one. We requested the documents and we will investigate," said Mutko.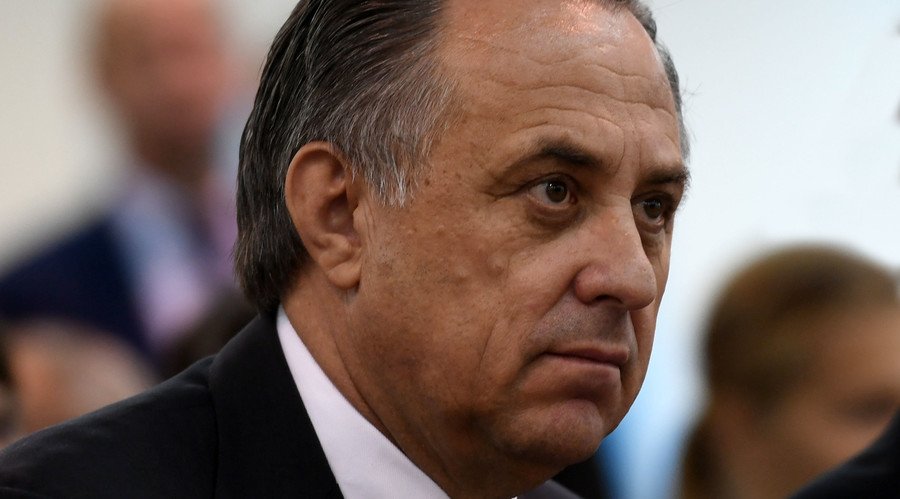 "I think it's time to talk about this issue. No competitions can take place on the territory of the Russian Federation unless they follow the rules of the registered sport. We will have to come back to that matter. There are particular age limits for this kind of sport. Children can only practice MMA from a certain age, let alone compete (in that kind of sport)."
You can share this story on social media: