Tennis captain Nastase accused of tormenting teenage player over virginity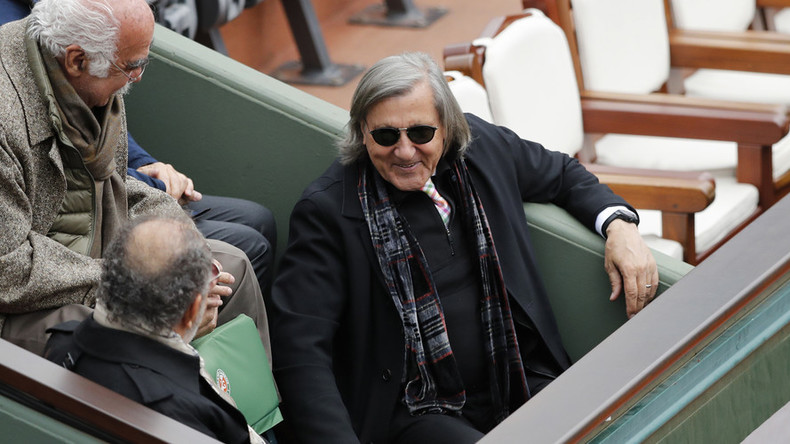 Retired US tennis player Pam Shriver has claimed Romanian Fed Cup captain Ilie Nastase repeatedly asked her if she was a virgin while she was still a teenager. The 70-year-old has not been respectful to women for a long time, according to Shriver.
"Whenever I saw him at any tournament he would ask me the same question," Shriver, a finalist in the 1978 US Open at the age of 16, told the BBC.
"When I got older, perhaps 20, and he asked me for about the 30th time, I said, 'would you please stop asking me that?'" Shriver said, adding that, "he never asked me again. I set a firm boundary and he stopped."
Her comments come after a series of events in recent days which placed Nastase, 70, firmly in the media spotlight. He reportedly made a racist comment about Serena Williams' pregnancy before being banned from his team's Fed Cup tie against Britain following a tirade of abuse at an umpire, a player and a captain.
Shriver said she spoke to friends about Nastase's behavior when she was younger but never reported it. "This man has not been respectful of women for a long, long time," she said.
"Everybody has a couple of different sides to their personality and certainly not all of Ilie Nastase is evil and mean and sexist. But unfortunately he does not have a filter and there is a side that is, so he can't coach women players any more."
At a press conference on Friday in which Serena Williams' pregnancy was being discussed, Nastase was reportedly heard saying to a team member, "Let's see what color it has. Chocolate with milk?"
The following day he reportedly asked Britain team captain Anne Keothavong for her room number.
Later, he was removed from a Fed Cup tie after a tirade of abuse that left British player Johanna Konta in tears.
READ MORE: Nasty Nastase? Romania's Fed Cup captain barred after mocking Serena WIlliams with 'racist comment'
The International Tennis Federation said in a statement that Nastase was issued with a provisional suspension, banning him from participating in the Fed Cup in "any capacity with immediate effect." The Romanian Tennis Federation has not responded to requests for a response.
Eleanor Crooke, a journalist who said she was abused verbally by Nastase at the press conference on Saturday, tweeted on Sunday that he did arrive at the Fed Cup, before being removed by the officials.