Polish MMA promotion KSW makes offer to Fedor Emelianenko
Published time: 14 Mar, 2017 11:40
Edited time: 17 Aug, 2018 12:10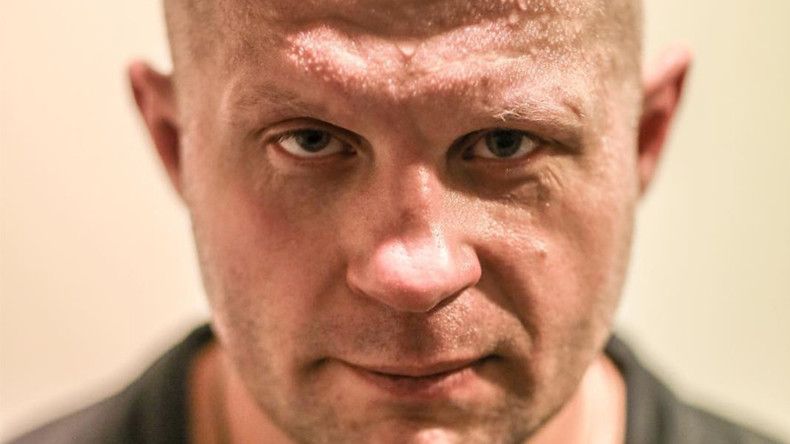 Legendary Russian MMA fighter Fedor Emelianenko has reportedly been offered a fight deal with leading Polish promotion KSW.
KWS President Marcin Lewandowski says the MMA promotion has made an offer to the 40-year-old Russian, TASS reported on Tuesday.
"Back in the day while in Japan, I already offered Jerry Millen (senior vice president of Japanese MMA promotion Rizin) an idea to organize Fedor's fight in KSW. That would be very interesting," Lewandowski told the agency.
Emelianenko, nicknamed 'The Last Emperor', announced his return to MMA in 2015 following a three-year break. Since then, he has recorded two wins over little-known Indian Jaideep Singh and Brazilian Fabio Maldonado.
After signing with American promotion Bellator in November, Emelianenko was scheduled to fight ex-UFC heavyweight Matt Mitrione in the main event of Bellator 172 on February 18 in San Jose, California. But the bout was called off just hours before the event, as Mitrione was hospitalized with kidney stones.
KWS (Konfrontacja Sztuk Walki) is the biggest active MMA promotion in Poland, and was founded in 2004 in the capital, Warsaw.
One possible opponent for a Emelianenko fight with KSW would be former Polish strongman competitor Mariusz Pudzianowski, who has an MMA record of 10 wins and five losses.
Talking to Polish media back in 2015, Pudzianowski said that he would definitely accept a fight with 'The Last Emperor' but stressed that he wasn't aware of any talks about it, while adding that "everything is possible in this life."
It's not yet known when Emelianenko will make his Bellator debut or who his first opponent will be with the promotion. Although Bellator allows fighters to compete under different promotions, it's unlikely it would let Fedor fight in KSW before his Bellator debut.