Former Soviet gymnast Olga Korbut sells Olympic medals at US auction
Published time: 28 Feb, 2017 18:58
Edited time: 17 Apr, 2019 09:06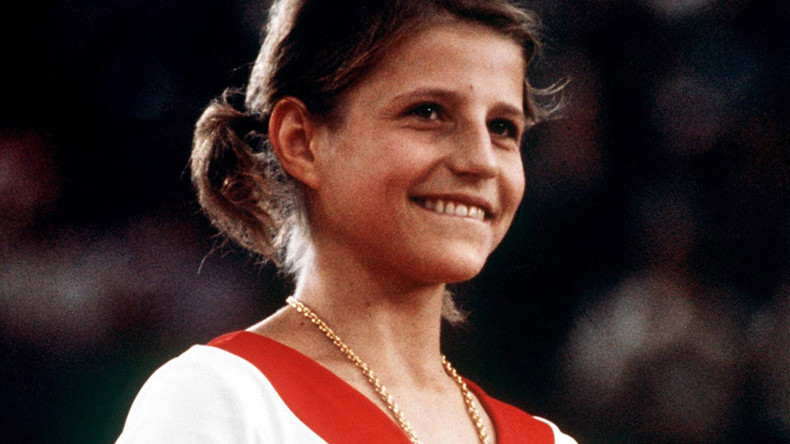 Former gymnast Olga Korbut, who won four Olympic gold medals competing for the Soviet Union, has sold her medals and personal mementos at auction after reportedly suffering financial hardship.
Korbut, 61, put the medals she won at the 1972 Munich Olympic Games and the 1976 Montreal Games up for US auction which was organised by Heritage Auctions.
READ MORE: Legendary Soviet ice hockey player Vladimir Petrov dies aged 69
A total of 32 lots were put up for auction at the Platinum Night auction in Dallas, Texas, which raised $230,000. The former gymnast will receive $183,000 from the sales, according to the auctioneers.
Korbut's gold medal at the 1972 Munich Games in the team event sold for $66,000 dollars, her individual gold medal in the floor event was snapped up for $52,000, and her silver medal in the uneven bars routine went for $24,600.
Her gold medal in the team event and silver medal won in the balance beam, both won at the 1976 Montreal Olympic Games, sold for $57,000 and $24,600 respectively.
Collectors also acquired one of Korbut's competition costumes for $3,000 and a copy of Sports Illustrated magazine with her autograph for $49. A further 26 lots failed to secure bids.
It has been reported that Korbut was forced to sell the items due to money worries. However, Korbut disputed those claims on Twitter.
"Russian article said I sold medals because I'm broke. Not true! Happy & healthy in AZ (Arizona)," Korbut tweeted.
Nicknamed the "Sparrow from Minsk," Korbut moved from Belarus to the US in 1991 and is currently living in Phoenix, Arizona.
In 2000 she became divorced from her husband, who moved back to Belarus, but Korbut remained in the US and received an American citizenship.
In 2002, Korbut was arrested and fined for shoplifting items including a block of cheese, a pack of tea and a bottle of chocolate syrup. The goods cost less that $20 in total.
Two months after the shoplifting incident, her son Richard received jail time after being found guilty of producing counterfeit money.