Ecclestone era ended as $8 billion deal sees Liberty Media acquire Formula 1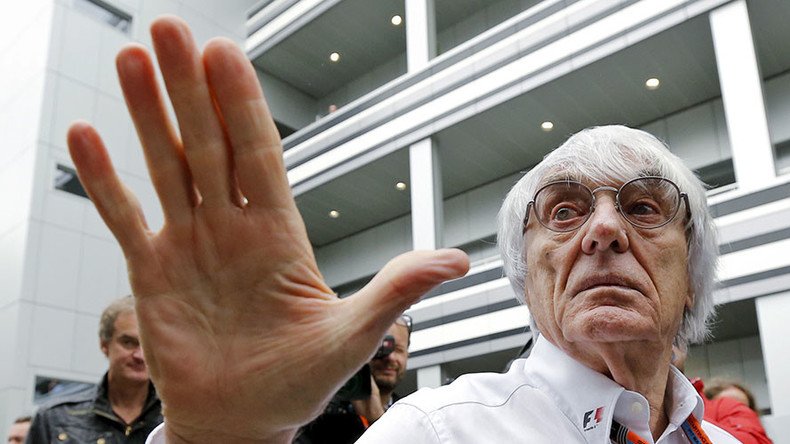 Long-serving boss of Formula 1, Bernie Ecclestone, has been removed from his position as head of Formula 1 after an $8 billion deal that saw US company Liberty Media take over the sport.
Ecclestone, 86, and who has run Formula One for 40 years, has been appointed chairman emeritus following the acquisition by the media, communications and entertainment giants.
The move also sees Chase Carey appointed as CEO of Formula 1 in addition to his position as chairman.
"I'm proud of the business that I built over the last 40 years and all that I have achieved with Formula 1, and would like to thank all of the promoters, teams, sponsors and television companies that I have worked with," Ecclestone said in a statement issued by Liberty Media.
"I'm very pleased that the business has been acquired by Liberty and that it intends to invest in the future of F1," he added.
Although Ecclestone's removal had been reported as early as Sunday, the business mogul had earlier on Monday said he had been forced out of the sport, telling German website Auto Motor und Sport that he had been asked to "go away."
"I was asked to resign today. Just go away. This is official. I do not run the company anymore. My position has been taken over by [Chairman and CEO of Formula 1] Chase Carey," he said.
"My new position is now such an American expression. A kind of honorary president. I'll get this title without knowing what it means."
Liberty began its Formula 1 takeover in September 2016 when media mogul John Malone took control with an $8.5bln deal. Earlier this month the company cleared the last two regulatory hurdles for the move.
President and CEO of Liberty Media Corporation, Greg Maffei praised Ecclestone, thanking him "for his tremendous success in building this remarkable global sport."
READ MORE: F1 supremo Ecclestone names Sochi Grand Prix best of season

With the completion of the acquisition, the company will be renamed the Formula One Group.
Carey today announced ex-Mercedes boss Ross Brawn, who had been working as a consultant for Liberty, will become the new managing director of the sport.
You can share this story on social media: