Movie star Mickey Rourke, 64, could box in Russian Urals in 2017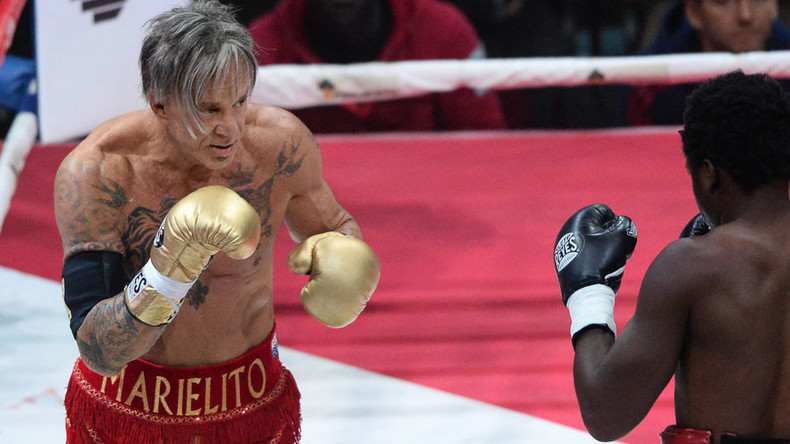 Academy award-nominated actor Mickey Rourke could take part in a boxing match in the Russian Urals in early 2017, according to his boxing manager Vadim Kornilov.
Silver screen star Rourke, 64, had a short career as a professional boxer in the 1990s, compiling an unbeaten ledger of six wins and two draws with four knockouts, and could feature on a bill which includes Russian two-time Olympic boxing champion Egor Mekhontsev.
"We are working on organizing a fight for Mickey in the Urals," Kornilov told TASS. "We plan to have Egor Mekhontsev as one of the main fights there. At the moment we're having talks about an event with a few of our partners based in the Urals.
"It could happen in February or March next year. Mickey is currently training every day, he really wants the fight and is asking when he can fight in Russia."
Rourke boxed in the light heavyweight divisions as far afield as Japan, Germany and Spain, and also in the US, from 1991-1994. Unbeaten Mekhontsev also boxes in the light heavyweight class, and is unbeaten in 13 bouts fighting out of Los Angeles.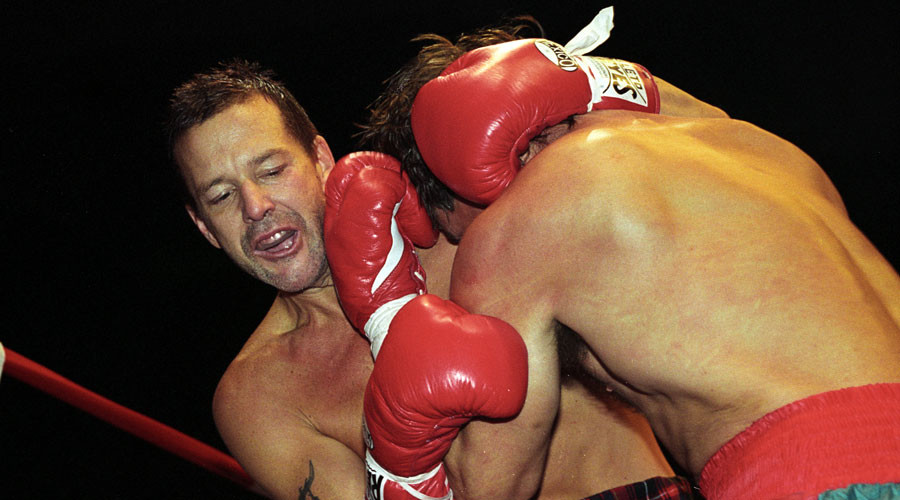 'Rumble Fish' and 'The Wrestler' leading man Rourke boxed under the ring name 'El Marielito', a nod to criminal gangs which emigrated from Cuba to the United States, mainly through Florida where he trained at Miami's famous 5th Street Gym, where Muhammad Ali sometimes trained.
The last time he appeared in the ring was an exhibition match against American pro Elliot Seymour in Moscow in November 2014.
Rourke beat Seymour with a second-round TKO which Russian commentators described as a "kick on the bottom." Rourke won the fight with a series of punishing body shots and described his victory as "the best feeling in the world" in an Instagram post.
However, following the fight, Seymour told reporters that had been paid to lose. The boxer, who had been homeless for roughly 18 months at the time of the bout, claimed he was paid $15,000 to throw the fight without the knowledge of Rourke by the actor's entourage.
"As far as I know, Mickey had no knowledge of this," Seymour said, Mail Online reported. "Mickey's a stand-up guy, I think he's a nice man…he didn't have anything to do with a fix being in. That was all his people."
Rourke, who is dating Russian-born model Anastassija Makarenko, has a penchant for Russia, and was seen wearing a T-shirt with Russian President Vladimir Putin's face on it in the month of his fight with Seymour.