'Another attack on Russian sport' to follow latest McLaren report findings – Mutko
Published time: 6 Dec, 2016 18:28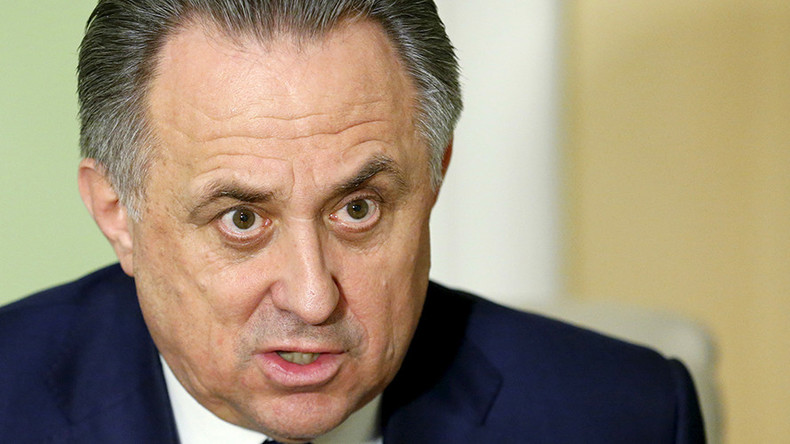 Russian Deputy Prime Minister and President of the Russian Football Union Vitaly Mutko said he expects "yet another attack on Russian sport" following the publication of the second part of the McLaren report on December 9.
READ MORE: Doping common among well-known athletes, WADA vice chairman admits
On July 18, Canadian lawyer Richard McLaren released his findings from an independent investigation, published by the World Anti-Doping Agency (WADA) Commission, and put together by WADA to examine allegations of doping in athletics.
The report surrounded alleged state-sponsored Russian violations of anti-doping laws by Russian athletes in the 2014 Winter Olympic Games.
The second part of the report will be published in London.
"In all seriousness, after December 9 it will be clear, what will happen. There will be yet another attempt [of an attack] on Russian sport," Mutko said. "Nobody knows what there will be, everyone is sitting and waiting. They are publishing the report and in a week there will be a big commotion.
"We don't have an opportunity to protest, they will name and shame to the whole world, and then we will begin to figure it out. As with the [Russian] Paralympians – they excluded them at first, and after six months they wrote an entire law on recovery and then excluded them for that. But they needed to prove this. Therefore it's nothing, it's fine," he added.
Earlier this week, reports emerged claiming that US Olympians are planning to boycott the bobsleigh and skeleton World Championship scheduled to take part in Sochi in February.