Doping common among well-known athletes, former WADA vice president admits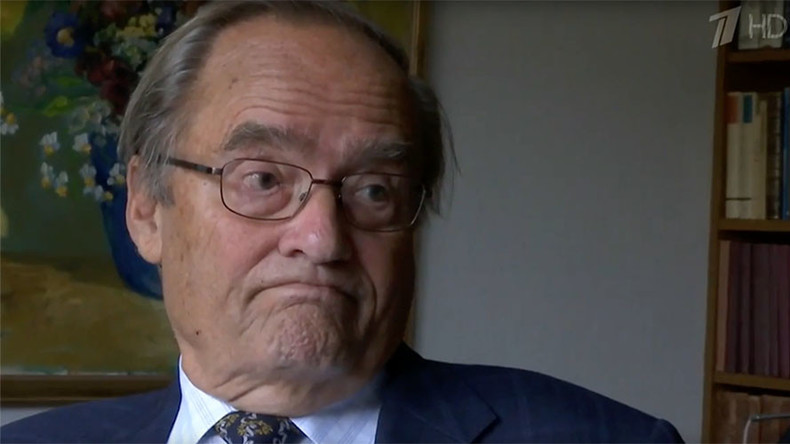 Former World Anti-Doping Agency (WADA) vice president Arne Ljungqvist has revealed well-known athletes "legally" used banned substances after receiving permission for their use to treat Attention Deficit Hyperactivity Disorder (ADHD).
Editor's note: Arne Ljungqvist's position was previously misreported as WADA vice chairman. This article has been changed to reflect his former status as WADA vice president.
Ljungqvist, who served as WADA vice-president from 2008 to 2013, made the admissions in a documentary film shown on Russian television station Channel One. The program led an investigation into the allegedly falsified Therapeutic Use Exemption (TUE) documents that allowed many athletes to take the banned drugs.
The investigation was based on information published by hacker group 'Fancy Bears', which revealed six lists of athletes who have been granted TUEs permitting them to take medication at the time of competition.
The lists named 127 athletes, including American tennis champion Serena Williams, British cyclist Sir Bradley Wiggins, and Team USA's four-time Olympic gymnastics gold medalist Simone Biles, who confessed that she suffers from ADHD and takes medication that contains banned substances, on the advice of doctors.
"When talks began on the topic of TUEs, there were a lot of disagreements in the International Olympic Committee (IOC) hierarchy. If an athlete is suffering from illness and needs to take strong medication, then it is not worth them competing," Ljungqvist said in the program.
"ADHD in teenagers did not present any issue as they rarely compete at the highest level. But when these diagnoses were made for adults, it caused greater problems. There are some high-level athletes using that diagnosis - we know who they are, and you know who they are," he added.
Danish cyclist Michael Rasmussen, winner of the Tour de France in 2005 and 2006, admitted to doping from 1998-2001. He revealed that in many instances where diagnoses are made that give athletes permission to take banned substances, the doctors' decisions are bogus.
"I didn't have any injuries or illnesses that could warrant a TUE, but I don't think I am the only one who doped, otherwise I would have always been first. Everything is done quite easily: you write to them saying you have an injury, what medication you need, including a seal of approval by the doctor of the diagnosis, which is forged. In five minutes you can get permission to use banned substances," he said, TASS reported.
"They let me know about TUEs the moment I signed a contract with a top team. We all planned in advance, the doctor said, when we needed to take the substance glucocorticosteroid when you succumbed to fatigue, I could lose weight, but nevertheless not feel weakness in my muscles or any weariness," he added.
On 20 July, Norwegian cross-country skier Martin Johnsrud Sundby was banned from competition for two months by the Court of Arbitration for Sport for an anti-doping rule violation. His use of asthma medication salbutamol resulted in the test levels of his urine sample exceeding the limits set in anti-doping rules.
"WADA remain tolerant to the asthma issue - even without TUEs it allows as much as 1600 mcg (16 inhalations) on a daily basis," the authors of the film say.
"But the dose of the drug used by one of the Norwegian skiers was not just a bit higher, it exceeds the norm by nine times."
According to an investigation by the Norwegian media, 46 of Norway's 61 Olympic champions since 1992 have used asthma medication which contains banned substances.
You can share this story on social media: