'Money' Mayweather roasts legacy doubters with $100mn check boast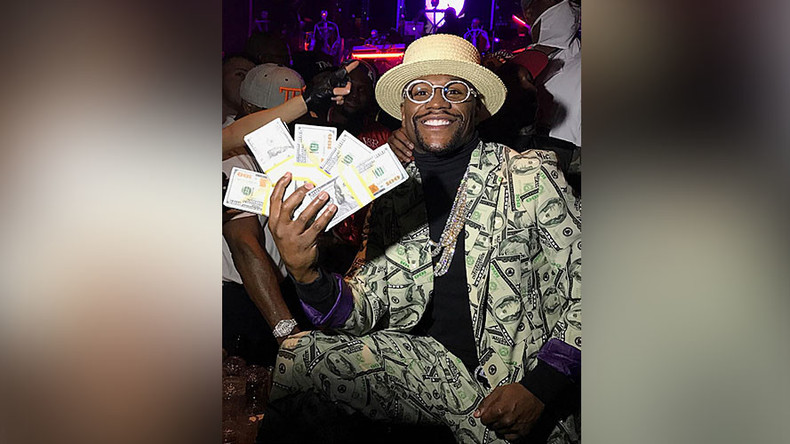 Boxing legend and entrepreneur Floyd Mayweather Jr has lived up to his 'Money' moniker by humbling "backseat drivers" who doubt his legacy – by posting an image to Instagram of a $100 million check.
Accompanying the picture is a long text listing Mayweather's flash purchases and lavish lifestyle earned from a 19-year ring career.
"Gotta love these backseat drivers so worried about another man's legacy instead of trying to write their own. Ultimately, I will always have the last laugh. This is just one of my many checks, a cool $100,000,000.00 that I still have every dime of," Mayweather writes.
"Y'all still have to work however, I'm happily retired. At the end of the day, it's them Benjamin Franklins that matter to me, so the jokes on you. I've made smart investments, sorry for those who thought that I couldn't read, write, or count.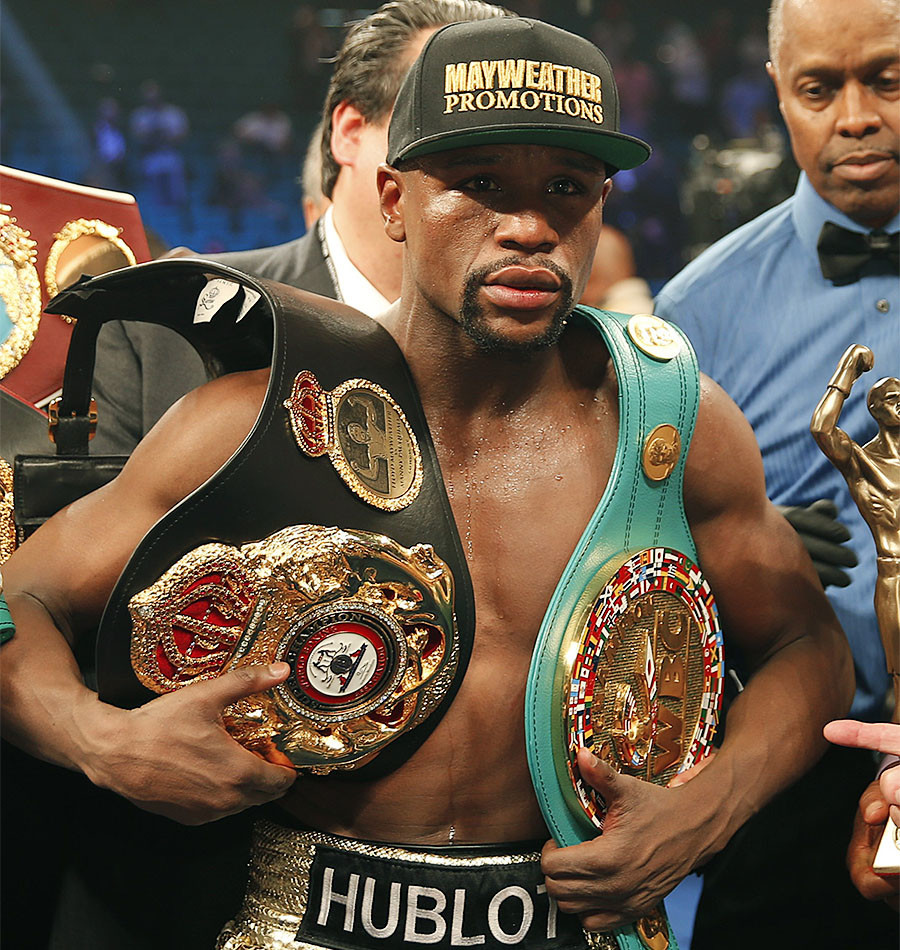 "Y'all call them watches, I call them timepieces. Y'all call them boats, I call them yachts. Y'all call them houses, I call them mansions. Y'all charter jets and we own jets," Mayweather wrote, before finishing with the hashtag #TMT, which stands for 'The Money Team.'
The post has garnered 188,000 likes on the social media site thus far.
The media all they talk about is chicken Irish guy and @FloydMayweather I will smash these 2 guys at the same time enough with the bullshit

— khabib nurmagomedov (@TeamKhabib) November 18, 2016
Boxing superstar and pay-per-view king Mayweather has regularly tussled with UFC fighters Conor McGregor and, more recently, Khabib Nurmagomedov about his status as a combat sport legend.
READ MORE: Conor McGregor: Mayweather 'afraid of fighting'

Irishman McGregor has openly denounced Mayweather's legacy for his failure to fight Manny Pacquiao at the latter's peak, and Russian Nurmagomedov has said he would "smash" McGregor and Mayweather "at the same time."
Mayweather registered an undefeated professional slate of 49 victories from 49 fights, including 26 by knockout since turning over to the paid ranks after winning an Olympic Games bronze medal in 1996.
He won world belts in five different weight classes from super featherweight to super welterweight and was Ring magazine's 'Fighter of the Year' twice – in 1998 and 2007.
It's safe to say that despite Mayweather's 'money' claims, he has the credentials to back up his bank balance boasts.