Rosberg wins 1st-ever F1 title, Hamilton in hot water over Mercedes snub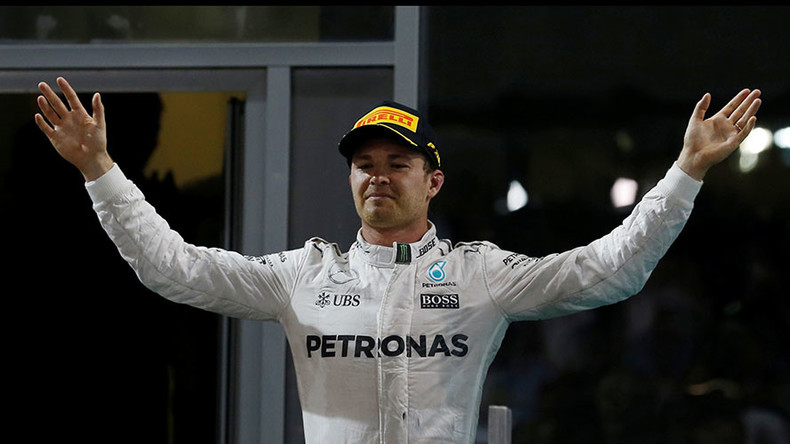 German Formula One driver Nico Rosberg was crowned F1 world champion after surviving a frantic finish at the Abu Dhabi Grand Prix on Sunday.
Rosberg's teammate, Lewis Hamilton, led from the outset as he chased his fourth world championship, but to snatch the title from his rival, he needed Rosberg to finish below third.
Briton Hamilton ignored Mercedes' orders not to back Rosberg into rivals during the latter part of the race, but neither Scuderia Ferrari's Sebastian Vettel nor Red Bull's Max Verstappen could force their way past.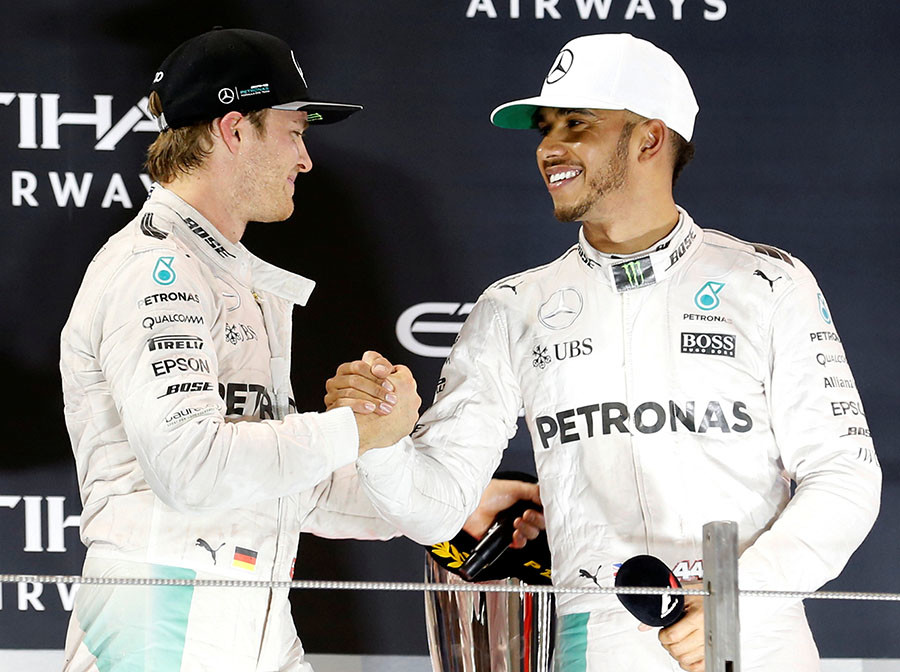 As tensions rose, the duo became involved in a dialogue with their team over the radio. Rosberg complained, asking that the team "consider doing something," while Hamilton simply said "let us race."
However, Rosberg held his nerve to claim the second spot on the podium and secure the title, five points in front of Hamilton. With this victory, Rosberg followed in the footsteps of his father, Finnish driver Keke Rosberg, who became Formula One's world champion in 1982.
READ MORE: FIA launches investigation after cars narrowly avoid hitting marshal at Singapore Grand Prix

"That was definitely not the most enjoyable race, with Max at the beginning and then those guys coming up at the end," Rosberg said, as reported by the Guardian.
"I'm glad it's over – I'm ecstatic. I'm very, very proud to have done the feat that my dad achieved. It will be exciting to see him," he said.
Hamilton and Rosberg both made good starts to convert first and second places on the grid into a one-two from the start, but the German found himself under pressure after the first pit stop.
Rosberg came out behind Verstappen, while Ferrari's Kimi Raikkonen, Red Bull's Daniel Ricciardo, and Ferrari's Sebastian Vettel were also close up.
He eventually passed the Belgian-Dutch Verstappen on lap 20 and managed to hold onto second, despite Hamilton's slowing tactics.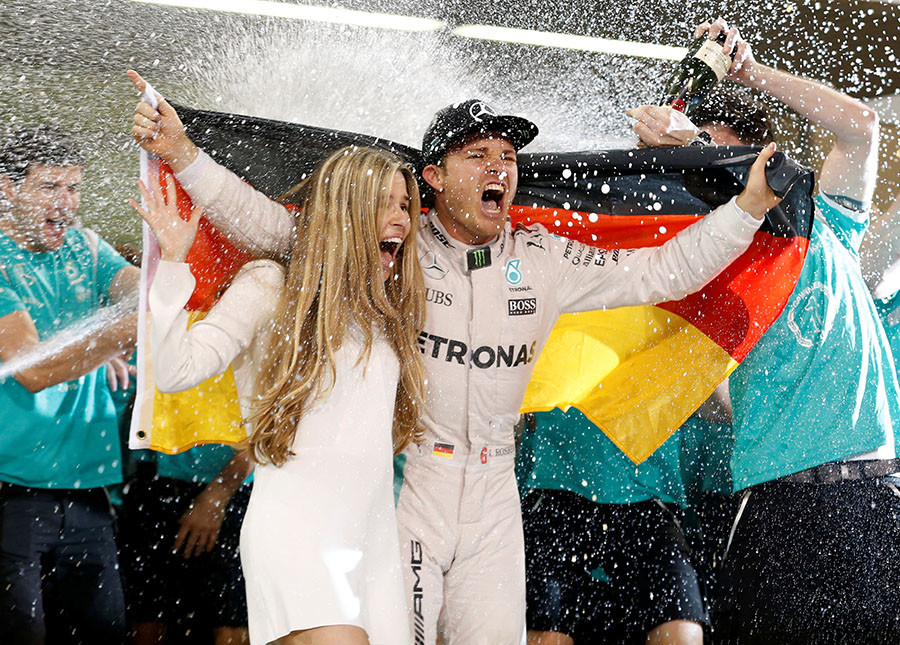 The 31-year-old Rosberg has been waging an epic battle with Hamilton this season, looking to repeat the feat that his father achieved 34 years ago.
Rosberg opened the campaign strongly, while Hamilton suffered from mechanical failures, and the German had a 43-point advantage by the Russian Grand Prix.
Hamilton hit back with a run of six wins of seven, and was 19 points ahead after the German Grand Prix.
The Brit failed to win another race until the United States Grand Prix in Texas on October 23, however, by which point Rosberg had regained his advantage with four victories.
READ MORE: American billionaire in bid to buy Formula One for $8.5bn

Further successes for Hamilton in Mexico and Brazil took the title chase into the final weekend, but his title bid ultimately fell short.
Hamilton admitted after the race that he was annoyed that Mercedes had tried to interfere with the race.
"I don't know why they didn't just let us race," he said, adding, "there was never a moment that I felt I was going to lose the race. It's a shame, but it's quite clear their thought process."
Hamilton will now have to explain his actions to Mercedes' bosses, with reports circulating that the 31-year-old could have his contract ripped up.