Russian former champion kickboxer shot dead outside home in Germany
Published time: 23 Nov, 2016 13:58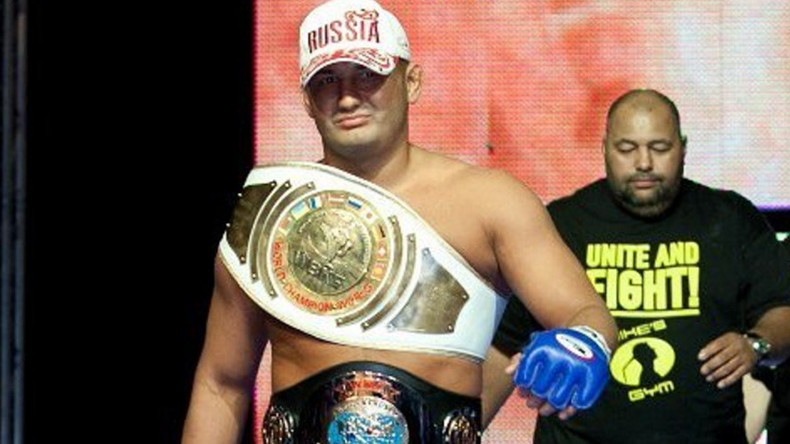 Russian MMA fighter and former world kickboxing champion Musa Musalaev has been found shot to death by the entrance to his home in the town of Neu-Ulm, Germany.
According to reports from German newspaper Augsburger Allgemeine, the 37-year-old was found murdered last Friday.
Police say shots were heard at 6:00pm local time, after which the masked attacker fled the scene in a Mercedes.
An investigation is being carried out into whether there is a connection between the crime and a murder that was committed seven months ago, when another former kickboxing champion was shot in the neighboring region of Baden-Württemberg.
Police are currently searching for suspects, but have refused to comment on rumors that Musalaev had connections with the Russian mafia.
Musalaev was affectionately known as the 'Prince of Tatarstan' due to his tenure as captain of 'Prince Team' – a kickboxing team of the Republic of Tatarstan – and was known for his bizarre and stunning ring entrances which included being flanked by girls dressed in traditional Tatar gowns.
He boasted an unbeaten record of 15 wins from 15 fights as a professional MMA fighter, of which 14 came via knockout, including a victory over seven-time Jiu-Jitsu world champion, Kornel 'Kornik' Zapadka of Poland.
READ MORE: Musalaev breaks Zapadka's rib in Moscow MMA clash (VIDEO)

A fifth dan black belt in the martial art Bushido – a Japanese term for 'the samurai way of life' – Musalaev was appointed by Republic of Tatarstan President Rustam Minnikhanov as an official ambassador of the 2013 Summer Universiade in Kazan.
During the course of his career, Musalaev also won Thai boxing tournaments and MMA events, and was a multi-time world kickboxing champion as well.
After bringing his career to an end in 2013, Musalaev and his family relocated to Germany, settling in the Bavarian district of Neu-Ulm.
News of his death follows the murder of another former world kickboxing champion and professional boxer, Dzhabrail Dzhabrailov, who was gunned down in a Moscow shopping center parking lot in early November.