Russian fighter Khabib Nurmagomedov threatens UFC exit if title shot doesn't materialize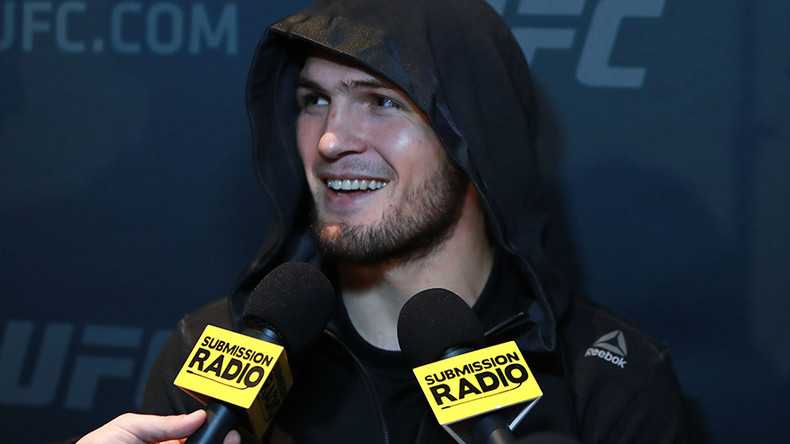 Current UFC fighter Khabib Nurmagomedov has hinted that he may leave the promotional company if he does not receive a chance to fight for a championship belt.
In a post to his Twitter account, the Russian mixed martial artist warned UFC president Dana White that he has a "different plan" if he continues to be overlooked for a title opportunity.
I want to fight for @ufc title for respect but if I don't get my title shot next I have different plan I won't be fighting in UFC @danawhite

— khabib nurmagomedov (@TeamKhabib) November 16, 2016
"I want to fight for UFC title for respect but if I don't get my title shot next I have different plan I won't be fighting in UFC," the 28-year-old tweeted to his 116,000 followers.
Nurmagomedov, who is from Makhachkala in Russia's North Caucasus region and fights in the lightweight category, has made no secret of his desire to face newly crowned UFC lightweight champion Conor McGregor.
READ MORE: McGregor makes history, Khabib calls for title shot: historic UFC 205 results
McGregor created history when he won the title against American Eddie Alvarez at UFC 205 at Madison Square Garden in New York City to become the UFC's first ever two-weight world titleholder.
On the same card, Nurmagomedov pounded his way past Michael Johnson, winning a third round stoppage by dishing out some devastating punishment. Nurmagomedov had been in line to face Alvarez, but was overlooked in favor of McGregor.
Read more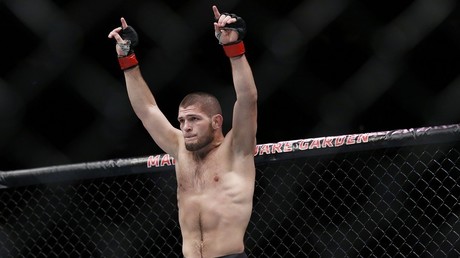 In a post-fight interview after his victory extended his unblemished professional record to 24 wins before the main Alvarez-McGregor event, Khabib had some scorching words for the Irishman.
"I want to stay humble, but other guys talk too much," the fighter nicknamed 'The Eagle' said.
"Irish only six million, Russia 150 million, I want to fight your chicken. What do you say about 24-win streak? Let's go, let's go with your chicken."
The two also clashed backstage at the weigh-in for the UFC 205 show, the first in New York state since MMA was legalized.
Security had to step in to separate the pair after a short spat saw a heated exchange of words in which Nurmagomedov asked McGregor "You got something to say," to which McGregor replied "Yeah, we will see!"
However, in the post-fight press conference, McGregor was less than impressed by Nurmagomedov's proposed challenge.
"He's fought once in eight years. He ain't fighting frequent enough for my liking," the John Kavanagh-trained fighter said from between his two championship belts.
"For me to commit to something like that, I need to know people are going to show up, and he's a consistent pullout merchant. He had a good performance – fair play to him. We'll see where it goes," he said.
A fight between the two does seem logical and could even take place in Russia, with the UFC's president saying that a major event there is in his immediate plans.