NBA superstar LeBron James donates $2.5mn to Muhammad Ali exhibition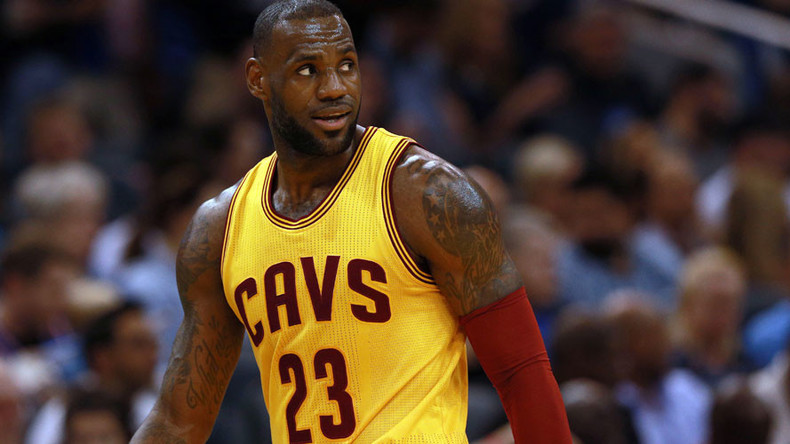 NBA giant LeBron James has made a significant donation to organizing an exhibition dedicated to legendary boxer Muhammad Ali, who died at the age of 74 this year.
The Cleveland Cavaliers small forward, 31, and his business partner, Maverick Carter, will donate $2.5 million to the brand new "Muhammad Ali: A Force for Change" exhibition.
The exhibit has been set up at the new Smithsonian National Museum of African American History and Culture in Washington, DC to honor Ali's career, activism, and philanthropy.
"Muhammad Ali is such a cornerstone of me as an athlete because of what he represented, not only in the ring as a champion, but more outside the ring – what he stood for, what he spoke for, his demeanor," James told USA TODAY Sports
"I think of him every day. Without his passion and goals and morals, I don't know if I'd be sitting here today talking to you about it," he said.
Ali was born in Louisville, Kentucky in 1942 as Cassius Clay. After winning a gold medal in the 1960 Rome Olympics, he embarked on a professional career, changing his name to Muhammad X and then Muhammad ALi after winning the heavyweight title from Sonny Liston in 1964.
He was stripped of that title and his boxing license when he refused to be drafted into the US Army for the Vietnam War, but won the title back from George Foreman in the famous 'Rumble in the Jungle' fight in Kinshasa, Zaire in 1974.
He also received numerous awards outside the ring for his humanitarian work and was affectionately referred to as 'The Greatest'. Ali developed Parkinson's disease in later life, which contributed to his death.
Three-time NBA champion and four-time Most Valuable Player winner James joins NBA Hall of Famers Michael Jordan and Magic Johnson, who have also donated to the fund dedicated to Ali.
Ali's widow Lonnie said on Twitter she is overwhelmed at the donation from James.
It isn't the first time the charitable 'King James', who was ranked № 3 on Forbes' list of highest paid athletes for 2016 behind footballers Cristiano Ronaldo and Lionel Messi, has donated large funds to a good cause.
In September, the LeBron James Family Foundation teamed up with the University of Akron in his hometown to pledge $41.8 million to further the education of 1,100 qualifying students through James' "I Promise" program.