Qatar bans alcohol in public spaces for 2022 World Cup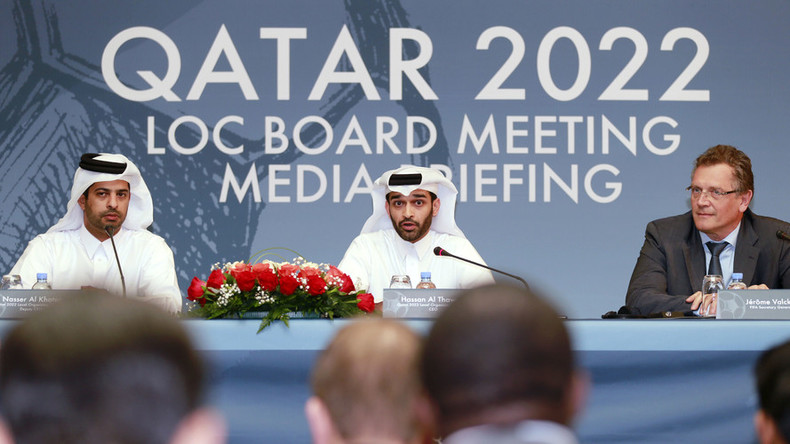 FIFA could be set for more trouble after it was confirmed that Qatari officials have decided to ban alcohol in streets and other public places in the capital, Doha, during the 2022 World Cup.
The decision, which is unlikely to be welcomed by foreign fans, could be extended to inside the stadiums during the tournament.
Football's governing body has already been widely criticized for moving the World Cup to winter to avoid Doha's oppressive summer temperatures.
Alcohol will only be allowed in "far-away places," said the secretary-general of the Supreme Committee for Delivery and Legacy, Hassan Al-Thawadi, in an interview with Arabic language newspaper Al-Sharq.
"There will be no alcohol consumption on the streets, squares and public places and that is final," he said, according to AFP.
"Availability of alcohol during the tournament will commensurate with our customs and traditions. Personally, I'm against the provision of alcohol in stadiums.
"The [SCDL's] goal was to narrow [alcohol] consumption to specific places, far away from public spaces."
Although alcohol is not illegal in Qatar, sales and consumption are heavily controlled, and it's an offense to drink alcohol in public or be intoxicated outdoors.
Foreign nationals living there can apply for special licenses allowing them to drink alcohol and hotels can serve alcoholic beverages.
Although Al-Thawadi appeared adamant the alcohol ban would be implemented, fans will hope FIFA will step in, as it did before the 2014 World Cup in Brazil.
FIFA was pressured from sponsors such as brewer Budweiser to allow consumption within the stadiums and it subsequently insisted that organizers facilitate alcohol sales.
Al-Thawadi admitted he was yet to discuss the issue with FIFA, which will be keen to appease fans after the much-publicized corruption scandals involving some of the governing body's top names.
You can share this story on social media: