FIFA president to visit Russia for 2017 Confederations Cup draw in November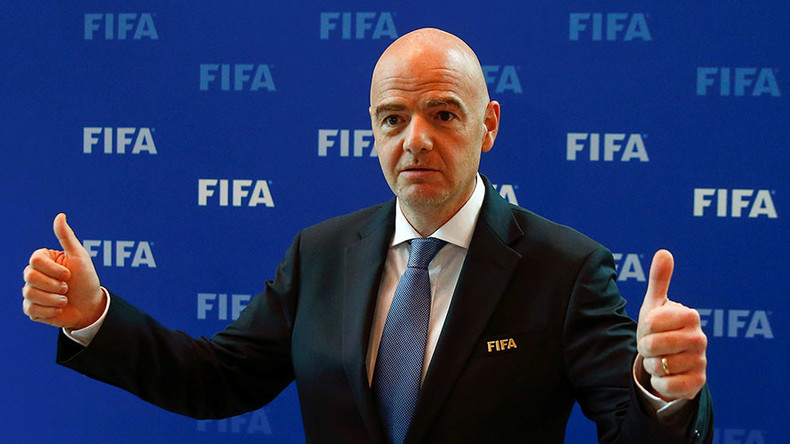 FIFA President Gianni Infantino and a delegation of representatives from world football's governing body will travel to Kazan, Russia, in November to take part in the draw for the FIFA Confederations Cup Russia 2017.
According to a statement from Kazan Mayor Ilsur Metshin, Infantino will visit the capital of Tatarstan at the end of the month.
"FIFA President Gianni Infantino and a further 700 honored guests from all over the world will attend the draw," the statement confirmed.
The ceremony for the draw will take place on November 26 at the Kazan Tennis Academy and will be broadcast to 200 countries. In Russia the draw will be broadcast live on Channel One Russia.
The FIFA Confederations Cup Russia 2017 will take place from June 17 to July 2 in four cities – Moscow, St. Petersburg, Sochi and Kazan.
Read more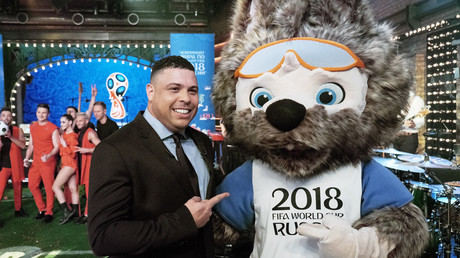 On Tuesday, November 8, the first batch of tickets for the tournament for matches in each host city will go on sale to Visa customers. Prices begin at 960 rubles (US$15) for Russian residents in Category 4, and US$70 for all other fans.
The tournament will be contested by the champions of respective regional football tournaments, plus the current FIFA World Cup holders and the hosts of the upcoming FIFA World Cup.
The 2017 edition will feature Australia, Chile, Mexico, New Zealand and Portugal plus current World Cup holders Germany and hosts Russia. The 2017 African Cup of Nations winner and subsequent African representative will be decided in February 2017.
"Excitement is building in Russia – the fact that more than 1 million people voted for the official mascot and the extremely high number of volunteer applications we have received for the FIFA Confederations Cup and the FIFA World Cup best demonstrate this," FIFA Chief Commercial Officer Philippe Le Floc'h told FIFA.com.
"There is sure to be some great football action next June/July in Russia," he added.