Up to 3 yrs in jail: Russia's new anti-doping law includes criminal responsibility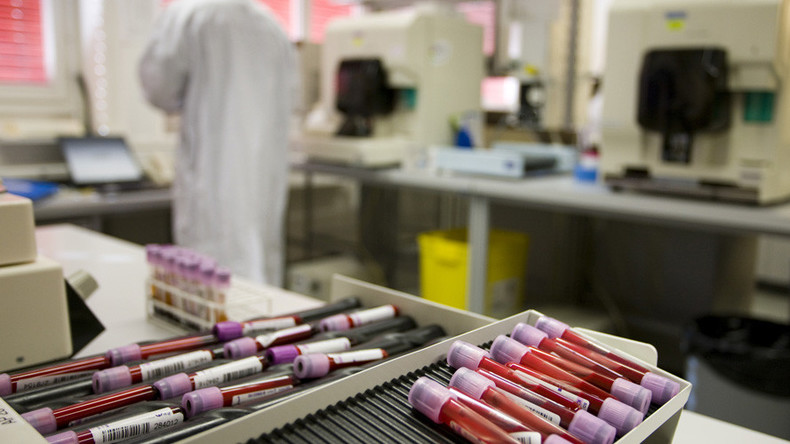 Russian State Duma has passed a new anti-doping law that will criminalize the inducement to doping activities by coaches and medical staff. In some cases, there will be prison terms of up to three years.
The law, which was adopted by the Russian Parliament in a third reading Thursday, will still need to be approved by senators in the Federation Council and President Vladimir Putin to come into force.
According to the law, "the inducement to use any substances or methods that are prohibited in sport" will be punished by a fine of up to 300,000 rubles (about $4,700) or the equivalent of six months' salary, and the person will be barred from holding certain positions in sporting organizations for three years.
If the criminal act was made by a group of people by preliminary agreement, it can lead to a fine of 500,000 rubles ($7,700) or a prison term of up to a year, without the right to work in certain positions in sports for three years.
In case doping-related activities have led to the death or serious health problems for an underage athlete, the convicted person can receive a jail term of up to three years.
In any of the cases, judges will be able to ban the convicted person from working in sports for up to five years.
The idea of criminal responsibility for doping was first announced during the International Sports Forum 'Russia – Country of Sports' in the middle of October, by then-Russian Sports Minister Vitaly Mutko, who now holds the position of deputy prime minister for sport.
A source in the World Anti-Doping Agency has confirmed to TASS that the organization supports the Russian decision to adopt the anti-doping laws inside the country.
"WADA and all of the anti-doping community calls for governments around the world to adopt the laws that will raise the level of responsibility for those who involved in the illegal distribution of banned substances, and those who hand them to the athletes. Adopting such laws shows that countries respect the World Anti-Doping Code," the source said.
However, WADA stressed that it "doesn't see the criminal responsibility as the necessary move" in this regard.