Fedor Emelianenko confirms talks on upcoming fight
Published time: 31 Oct, 2016 21:26
Edited time: 17 Aug, 2018 12:13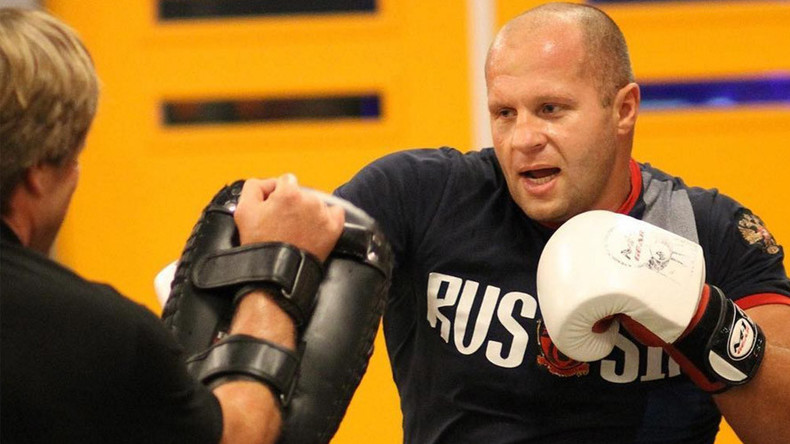 Russian Mixed Martial Arts veteran Fedor Emelianenko has confirmed the latest reports regarding his next fight, but wasn't able to name his opponent or the promotion he will fight in.
It was reported last weekend that second biggest American MMA promotion, Bellator, is in talks over a possible fight between Fedor Emelianenko and ex-UFC fighter Matt Mitrione.
Bellator representatives said later that they don't have any agreement at the moment, and thus won't make any comments, TASS reported.
Emelianenko himself has confirmed that there are talks ongoing about his next fight, but said that won't name the opponent or the promotion before the contract is signed.
"We are currently in talks regarding my next fight, but we didn't sign any contract with any organization," Emelianenko wrote on social media.
"Before the official announcement all the information about the talks is confidential, and neither side can release it.
"At the moment I am training on the regular basis, but haven't started special preparation for any specific opponent yet."
Although Emelianenko, dubbed "The Last Emperor," didn't name the promotion his next bout will be organized by, he did name the organization he will not fight in next.
"Today many people are using the lack of information about my next fight for their own advantage. We were not and are not in the talks with Rizin (Japanese MMA promotion)."
"In the nearest future we will announce the date of the fight in the official sources," added Emelianenko.