Fedor Emelianenko will be back to the cage in early 2017 – report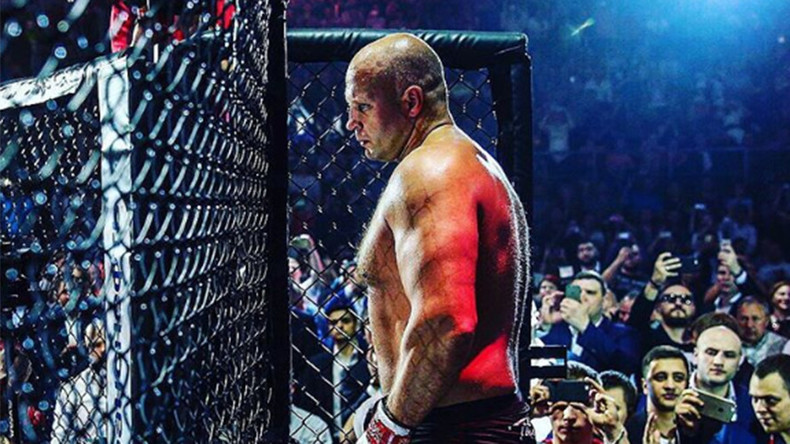 Reports suggest that Russian Mixed Martial Arts legend Fedor Emelianenko might meet ex-UFC fighter Matt Mitrione in the beginning of 2017 in the world's second biggest MMA promotion – Bellator.
As reported by Flocombat, American MMA promotion Bellator is in talks over a possible fight between Fedor Emelianenko and Matt Mitrione.
The 38-year-old Mitrione was part of UFC from 2009 until 2016, where he recorded nine wins and five loses. Following two losses in 2015 and 2016, the Indianapolis native moved to Bellator, where he recorded two KO victories this summer.
Emelianenko announced his return to MMA in 2015 following a three year break. Since then, he has recorded two wins – against Indian Jaideep Singh and Brazilian Fabio Maldonado.
Maldonado's manager later submitted an appeal to the World Mixed Martial Arts Association (WMMAA) asking for an investigation into the result of the fight, as many believed the result should have been a draw, but it was not reconsidered.
The 40-years-old Emelianenko now has record of 36 wins and 4 loses.
Emelianenko went undefeated for 10 years in the period from 2000 until 2010, recording 26 straight wins. His impressive performance and remarkable technique has gained him worldwide recognition as one of the best MMA fighters of all time, and the nickname "The Last Emperor."
Following his first loss, after a 10-year reign, to Brazilian Fabricio Werdum in 2010, Emelianenko was then defeated by Antonio Silva the same year, and by Dan Henderson in 2011. At the moment, "The Last Emperor" has a winning streak of five.