Vehicle plows into 22 NASCAR fans in parking lot after Virginia race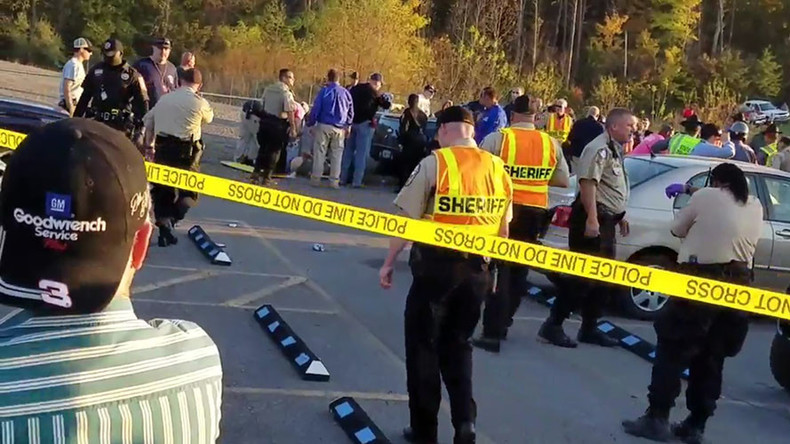 A NASCAR fan is in police custody after a vehicle plowed into a group of 22 spectators following the Goody's Fast Relief 500 race at Martinsville Speedway, Virginia, on Sunday.
Nine people were taken to hospital after the driver of a Chevrolet SSR convertible struck fans awaiting NASCAR drivers coming to the helipad in the speedway's handicapped parking lot around an hour after the race.
"All we know now is a vehicle, we don't know exactly what happened with the vehicle, did run into at least 10 pedestrians and we're treating the ones we can take to the (infield) care center here," Virginia State Police spokeswoman Corrine Geller told Motorsport.com.
The other victims of the incident are being treated at Memorial Hospital in North Carolina.
Geller confirmed alcohol did not appear to have been a factor in the crash and said the driver was still being questioned by state police on Sunday evening.
None of the victims, who are aged between 13 and 65, are believed to have life-threatening injuries.
Eyewitness Roger Wolfe of Morgantown, West Virginia, told USA TODAY Sports that the driver appeared to be "out of it."
"He didn't know where he was or what he did," Wolfe said.
"You could hear the screams for help. They must have had 15, 20 police cars and ambulances down there. The guy who got run over had a sheet up to his neck. I figured he was pretty bad off."
Another witness to the accident, Joel Fulp, told FOXSports.com the driver of the vehicle appeared to deliberately aim his vehicle at people.
"He drove right through us," said Fulp. "He stopped and looked at us and looked me right in the eye and said, 'F*** this,' and drove right down through the middle of the crowd."
A statement released to media by Martinsville Speedway officials after the event read, "We will monitor the situation closely with local authorities, and work with them to provide updates."
The crowd had just watched Jimmy Johnson earn one of four spots in next month's title-deciding season finale with his ninth career victory at Martinsville Speedway.
The driver of the Chevrolet SSR is currently being interviewed by police.