NASCAR driver arrested in huge tobacco-smuggling bust
Published time: 1 Apr, 2016 15:34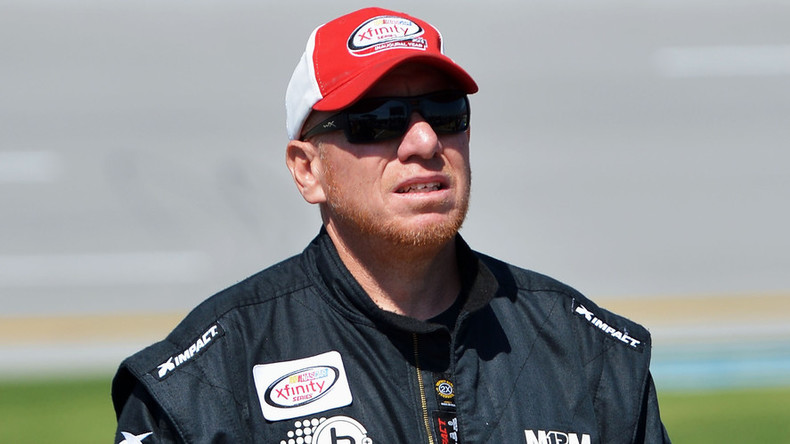 NASCAR driver Derek White was among 60 people arrested in what has been called the largest tobacco-smuggling bust in North American history.
NBC Sports reports say the DEA and Homeland Security began investigating White and dozens of others in 2014.
On Wednesday around 700 law enforcement officers from the US and Canada conducted nearly 70 searches across a variety of locations - White turned himself in after discovering there was a warrant out for his arrest.
The 45-year-old Native American from Quebec, Canada, has been charged with three counts of conspiracy to commit fraud against the government, three counts of fraud against the government and one count of profiteering as a criminal organization.
The smuggling ring is accused of transporting tobacco from North Carolina to Canada, which was then resold, with the profits used to buy cocaine and other drugs.
By not declaring the shipments at the border, the group avoided paying tax, which meant cigarettes could be manufactured cheaply and sold for lower prices at the Kahnawake and Six Nations reserves.
It's estimated the operation has cost the Canadian government around $530 million in taxes.
Authorities have seized more than $3 million in US currency and over more than $1.5 million in Canadian currency, plus 1,800 pounds of cocaine, 46 pounds of methamphetamine and 35 pounds of cannabis.
White became the first Native American to drive in the Sprint Cup Series when he raced in New Hampshire in 2015.
He's made 22 career starts in the Xfinity Series and also took part in six races in the Camping World Truck Series.
"The MYGALE project is the largest ever made to date in America on tobacco smuggling, but also on cross-border crime between Canada and the United States," the chief investigator, Captain Frédérick Gaudreau, commented.