WDC World Professional Latin-American dancing championship to start in Moscow on Saturday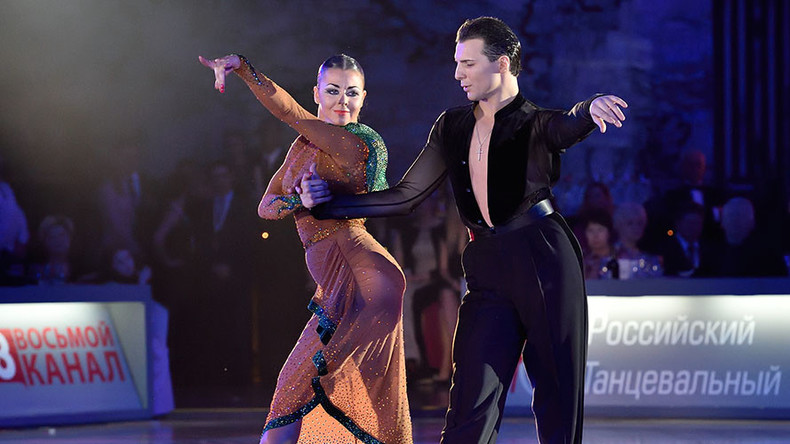 The most important event in the world of ballroom dancing, the WDC World Professional Latin-American championship, will take place in the Kremlin Palace in Moscow on September 29, 2016.
It will be the third world Latin-American championship to be held in Russia. Over the last few years Moscow has been the center of professional Latin-American dancing on many occasions, as the WDC European championships were held in the Russian capital, meaning the local audience has become familiar with the high level of dancers of the 'Old World.'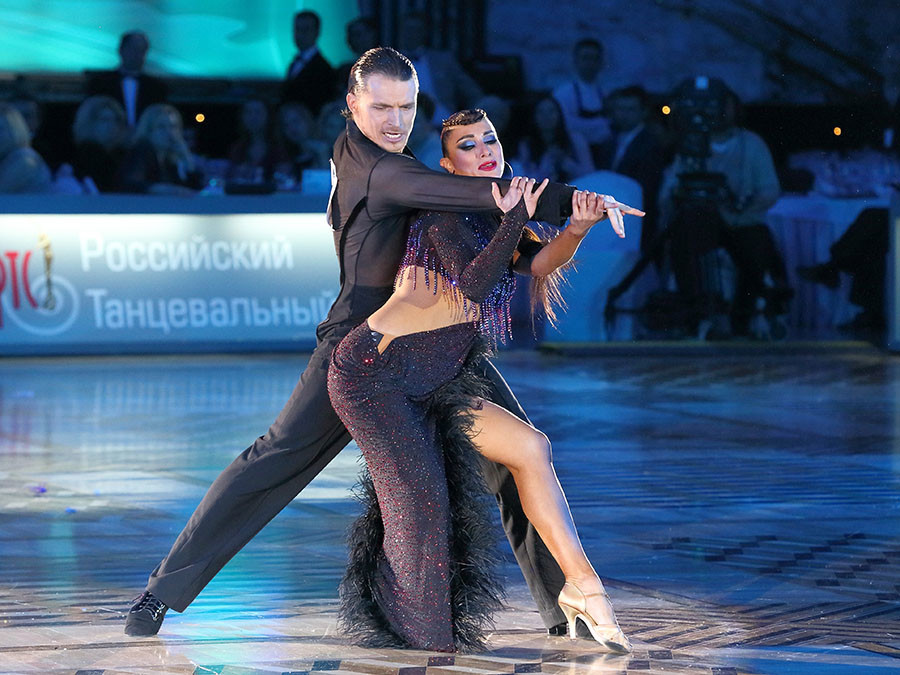 But there has always been a desire to look behind the European horizons and see Latin-American dancing in its full variety and sparkle. The title of the World Championship as the main competition of the season easily allows this to be done. There's no doubt that on this evening the best dancers on the planet will create an atmosphere of a true festival of dance.
The strong level of competition is not the only thing that makes this particular championship remarkable. The current dancing season is special because of the serious generational change which will even top the high degree of competitive struggle.
Today the strongest three couples in the world are representatives of the USA and Canada: the winners of multiple world championships Ricardo Cocchi and Yulia Zagoruychenko (USA), now also multiple runners-up Maurizio Vescovo and Andra Vaidilaite (Canada), and several-time bronze medalists Stefano Di Filipo and Darya Chesnokova (USA).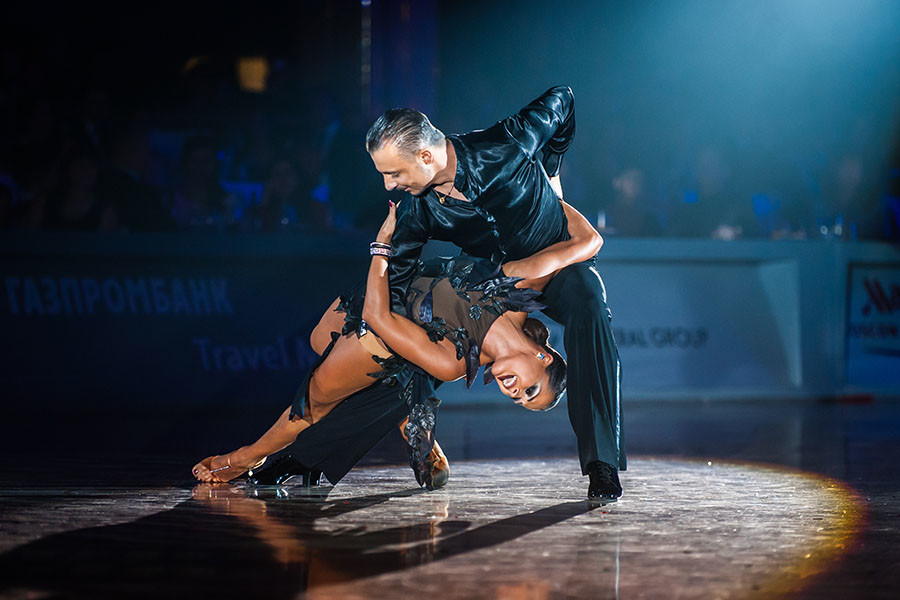 They will undoubtedly face strong competition from current Russian and European champions Evgeny Smagin and Polina Kazatchenko, as well as this year's Blackpool finalists and champions of Moldova Dorin Frekautanu and Marina Sergeeva, and Danish champions Troels Bager and Inna Zheliazkova.
And also very close to the final placings are sure to be the most talented debutants of the professional floor this year, Nikita Brovko and Olga Urumova, and Kirill Belorukov with his new dance partner Polina Teleshova. Some great couples from Italy also have a chance to fight for the final – Emanuele Soldi and Elisa Nasato, Massimo Arcolin and Laura Zmajcovicova, and Mirko Risi and Svetlana Borisova.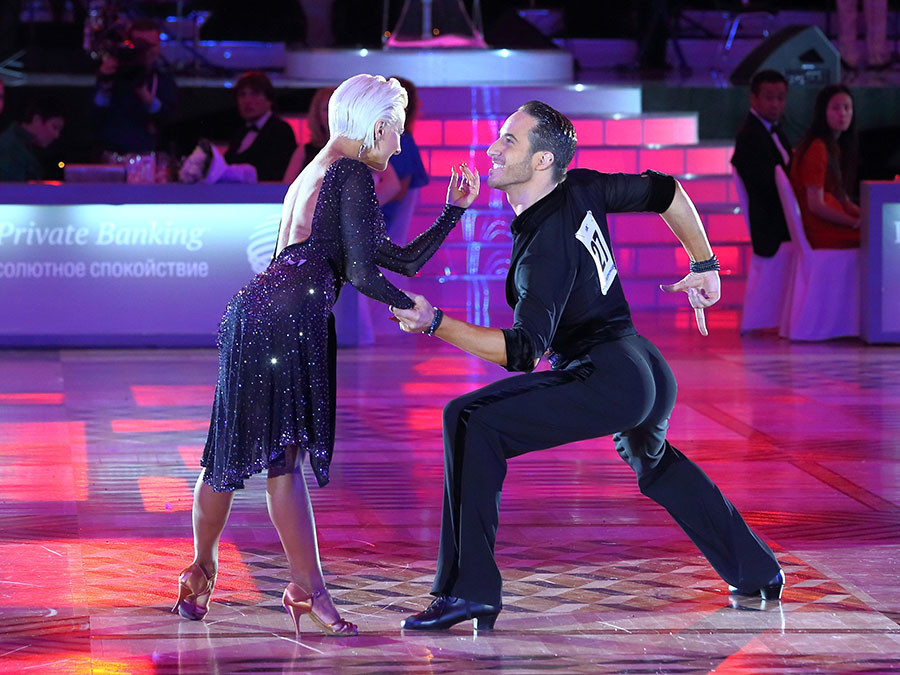 British couples, such as Blackpool finalists and World Showdance champions Neil and Ekaterina Jones, and winners of the Blackpool Rising Stars Arkady Bakenov and Rosa Filipello, are also expected to showcase their best.
Due to the open status of the championship, many Russian couples will be added to the list of participants: Russian championship runners-up Roman Kovgan and Darya Palei, bronze medalists Valentin Voronov and Alina Imrekova, finalists Ruslan Aidaev and Valeria Kozharinova, Stanislav Nikolaev and Uliana Maksimkina, Pavel Troshichev and Olga Zalivalova, and also Anton and Valeria Semenovi, and Anton Sboev and Patricia Ranis.
The history of the World Championships in Moscow is not as long as that of the European Championships held in Russia. The first World Professional Latin-American championship in Moscow took place in 2007 and became extra special as the legendary couple Bryan Watson and Carmen (Germany), decided to retire and finish their glittering career that year, that night winning the world champions' title for the ninth time. The runners-up were Russian champions Slava Kryklivyy and Elena Khvorova.
Four years later, in 2011, the World Championship was again organized in Moscow. By that time Michael Malitowsky and Joanna Leunis (Poland) had become the leaders in professional Latin field. However, in 2010, the world champions' title was won in a strong competition by Ricardo Cocchi and Yulia Zagoruychenko (USA).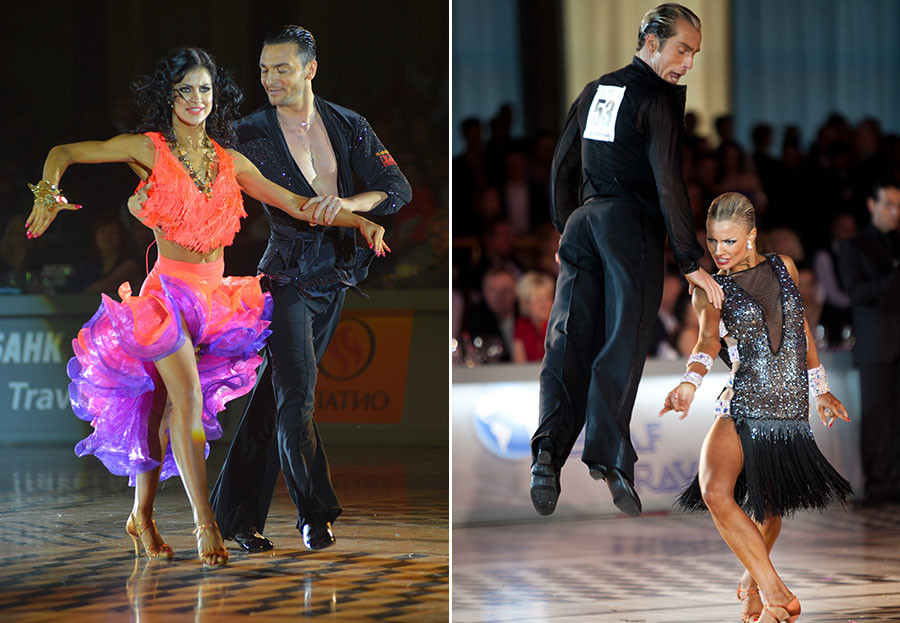 The situation repeated itself on the Moscow dance floor. Ricardo and Yulia became world champions and Michael and Joanna finished second. Since then Ricardo and Yulia haven't let this title go from their hands and they will come to Moscow this year as six times world professional champions.
Russian couple Dmitry Timokhin and Anna Bezikova became runners-up after Bryan Watson and Carmen. Sergey Ryupin and Elena Khvorova were finalists, Slava Kryklivyy with Elena Khvorova became runners-up, Sergey Surkov and Meloa danced in final. And today we already call Evgeny Smagin and Polina Kazatchenko multiple finalists.
The best couples of the world will be dancing to the sound of the best Latin-American music band in Russia, '7 winds', and its lead singer, an honorary artist of Russia, Georgy Musheev.
The band has been taking part in Kremlin cups, World and European Championships in Russia for the last 17 years.
During two breaks the guests themselves will also have an opportunity to dance on the Kremlin floor.