Police manhunt after iconic Muhammad Ali print stolen in legend's hometown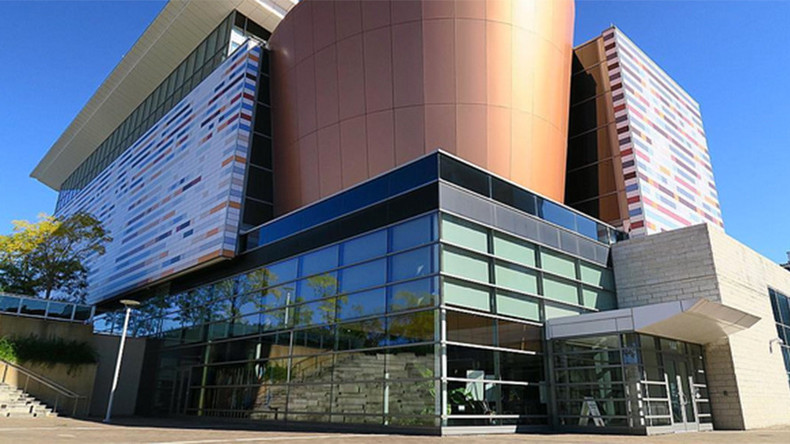 Police in Louisville, Kentucky are searching for a suspect believed to have stolen a signed print of a Muhammad Ali portrait worth $5,000 from the walls of the eponymous Muhammad Ali Center.
Louisville Police spokesman Dwight Mitchell confirmed that a man took the piece – by the late artist LeRoy Neiman, and signed by Ali before his death earlier this year – from the center at around 1pm on Saturday.
Mitchell said investigators are currently trying to locate "a person of strong interest."
The print features an image of the former world heavyweight champion in white boxing trunks and red boxing gloves standing against an orange background. It was stolen from the LeRoy Neiman gallery at the center.
READ MORE: Boxing legend Muhammad Ali dies at age 74
Muhammad Ali Center spokeswoman Jeanie Kahnke said that additional security measures have been put in place to prevent any further incidents.
The center, in Ali's hometown of Louisville, showcases his legendary boxing career and the humanitarian causes championed by 'The Greatest' during a phenomenally colorful career inside and outside the ring.
Ali died in June aged 74, after a long and courageous battle with Parkinson's disease.
Neiman, who himself died in 2012, was famous for his spectacularly colored depictions of sporting events and idols.
He met Ali in the dressing room of a New York City arena before a bout in 1962, and sketched the boxer, who was then fighting under his birth name Cassius Clay, sitting on the rubbing table.
According to Neiman's official website, it was the start of a long relationship between the artist and the prizefighter.
"The artist frequently sketched and painted the athlete in training and at his major bouts around the world, constantly sketching, drawing and painting," the website said.
"Ali often took up the brush himself, and did a number of prediction drawings for Neiman before big fights."
Neiman's work covered a range of subjects including the Olympics and some of horse racing's biggest events.
He created many boxing posters during his career and was subsequently elected to the International Boxing Hall of Fame in 2007. His work was even featured in the Rocky series of movies starring Sylvester Stallone.