Valeri Nichushkin gets KO'd in his first KHL fight (VIDEO)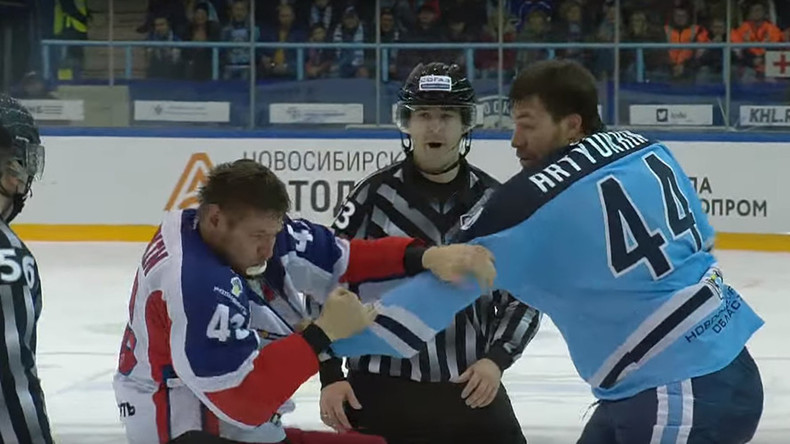 Russian Ex-Dallas Stars forward Valeri Nichushkin is currently playing his first games after returning to the KHL, following a three-season stint in the National Hockey League, and his first fight in the league was anything but business as usual.
Nichushkin, who signed a two-year deal with CSKA Moscow this fall, played an away game with his new team, against HC Sibir, in Siberian city of Novosibirsk on Thursday.
The home team was leading 2-1, when Valeri received a hard board check from another big ex-NHL'er, Evgeny Artyukhin, who stands 6ft 6in and weighs 260lbs.
Nichushkin, however didn't hesitate to call his opponent for a dance, following the hit.
Although with slightly mixed results.
The young forward managed to remove his counterpart's helmet and landed a series of blows.
But the bigger, 33-year-old Artyukhin, quickly took care of the situation, hitting Nichushkin hard from both sides, before beating his mouth guard off and knocking him out.
Both players received a 5-minute penalty and continued the game, which saw the home team winning 3-2 in the post-game penalty shots.
Nichushkin had scored a goal in the first period and thus now has three goals and six assists this season in 12 KHL games.