Russian Sports Ministry separates from reformed anti-doping board
Published time: 7 Oct, 2016 22:14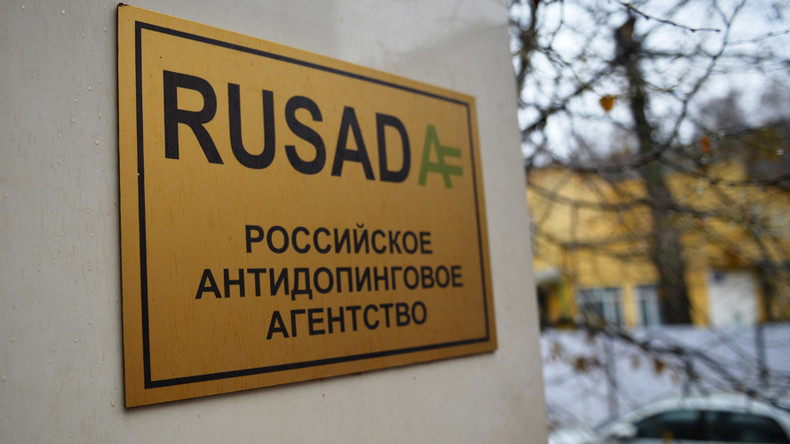 The Russian Sports Ministry has been disassociated from the freshly-reformed Russian Anti-Doping Agency (RUSADA) in order to strengthen its transparency and impartiality.
READ MORE: 'IOC offers blueprint in battle against doping' - ROC honorable president
"In order to achieve greater independence and transparency for the Russian Anti-Doping Agency RUSADA, the Russian Sports Ministry will withdraw tomorrow from the organization's membership," the ministry's statement says.

"The Russian Sports Ministry expresses its full commitment to the ideals of fair sport, and is confident that the Russian Anti-Doping Agency RUSADA, which is not under any administrative leverage, will soon return to its full operating capacity."

The statement was released Friday, meaning the separation comes into effect as of Saturday, October 8.
The move comes after reforms to RUSADA were announced on September 9, when Vitaly Smirnov, head of the independent public anti-doping commission of the Russian Olympic Committee (ROC), said that RUSADA will replace its board of advisors and possibly, board of directors as well, as well as adding that the agency will now receive independent funding.

Shortly after, Deputy Prime Minister Arkady Dvorkovich said that the State Duma, Russia's lower house of parliament, will begin drafting a bill on the withdrawal of the Sports Ministry from RUSADA.

RUSADA is the Russian branch of the World Anti-Doping Agency (WADA). In recent years, Russian athletes such as Maria Sharapova and the 2016 Olympic team have been accused of using banned performance-enhancing drugs, with claims that RUSADA has been turning a blind eye as well as being unduly influenced by the Sports Ministry. The allegations first surfaced following a documentary by German broadcaster ARD in 2014, eventually leading WADA to suspend RUSADA's laboratory in November 2015.