Fury admits having problem with cocaine & suicidal thoughts
Published time: 5 Oct, 2016 22:11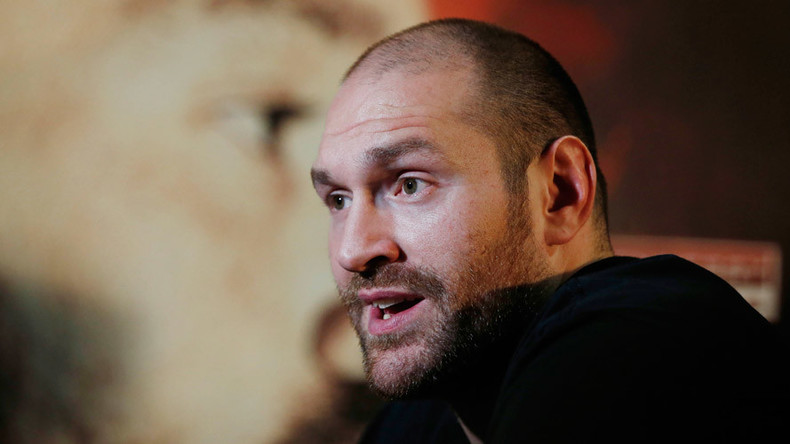 Tyson Fury has admitted to taking "lots of cocaine" and claimed he has seriously considered committing suicide over the past six months.
In an explosive interview with Rolling Stone, the British fighter confessed to using the narcotic and opened up about his depression.
The WBA and WBO heavyweight champion has not fought since dethroning Wladimir Klitschko last November. Their proposed rematch has now been canceled twice at Fury's request.
In June, Fury's team announced that the bout had to be postponed due to an ankle injury, while his second withdrawal came after being declared "medically unfit" to fight on the new October 29 date.
It was later revealed that Fury had tested positive for cocaine in a random drug test on September 22.
The boxer announced his retirement on Twitter earlier this week, only to backtrack within three hours.
In the Rolling Stone interview, which was conducted on Monday before his retirement U-turn, Fury said: "Listen, I've done a lot of things in my life. I've done lots of cocaine. Lots of it.
"Why shouldn't I take cocaine? It's my life, isn't it? I can do what I want. Yeah, I have done cocaine. Plenty of people have done cocaine as well.
"I've not been in a gym for months. I've not been training. I've been going through depression. I just don't want to live any more, if you know what I'm saying. I've had total enough of it.
"They've forced me to the breaking edge. Never mind cocaine. I just didn't care. I don't want to live any more. So cocaine is a little minor thing compared to not wanting to live any more.
"I'm in a very bad place at the moment. I don't know whether I'm coming or going. I don't know what's going to happen to me. I don't know if I'm going to see the year out, to be honest.
"If I could take my own life – and I wasn't a Christian – I'd take it in a second. I just hope someone kills me before I kill myself."
Fury denied ever taking drugs in the past, claiming that he has only been using cocaine during "the last few months."
He believes he has been victimized because he is a member of a traveling community and took to Twitter on Tuesday to condemn "everyday racist behavior."
"It's been a witch-hunt ever since I won that world title," Fury added.
"Ever since I got a bit of fame for doing good there's been a witch-hunt on me because of my background, because of who I am and what I do," he said.