'I'd feel hypocritical if I hid my face': Anastasia Yankova talks about her post fight pictures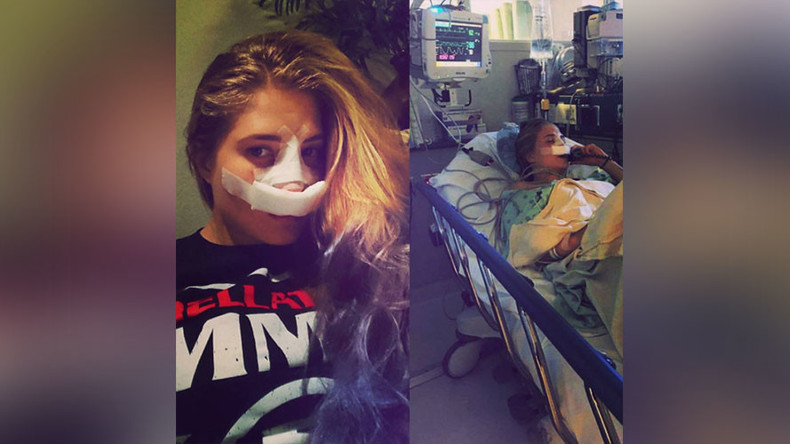 Following her last fight in Bellator, Russian MMA fighter Anastasia Yankova posted a series of pictures showing her bruised face, which sparked media controversy around the world.
Yankova's second fight in the UFC's main rival MMA promotion Bellator clearly did not go the way she planned. Her opponent, Veta Arteaga, landed a series of hard hits in the first round, leaving noticeable damage on Yankova's face.
Although Yankova made a comeback in the later rounds and eventually won the bout on points, the damage she received stayed with her as a strong reminder that MMA is the toughest sport in the world.
READ MORE: Anastasia Yankova continues winning streak at Bellator 161
"This is MMA, baby," wrote Yankova, captioning her first selfie after the fight.
That photo was later featured in a number of major outlets with "before and after" pictures, comparing Yankova's regular look to her post fight "make up."
When RT Sport asked if that was something she planned, Yankova said:
"Honestly, I didn't expect such a massive reaction to that photo.
"I guess I just really got used to seeing people around me with bruises and scars. For me it doesn't look extraordinary.
"But I understand that for regular people it's very unusual to see a female face with bruises. That sparks emotions, to say the least"
MMA fans from all around the world didn't hesitate to express their feelings, leaving thousands of comments and tens of thousands likes under the pictures.
"I want people to understand me correctly: I didn't really want to make any sort of statement. I see my Instagram as a diary, so to speak.
"So if I post some glamorous pictures from a photo shoot on other days, why wouldn't I post pictures of the way I look now? I'd feel hypocritical if I hid my face.
"But of course I can't say that I am proud of the result of the fight. I have to work on my defense so that doesn't happen again.
"But this is MMA, two people step inside the octagon to beat each other's faces using their legs and fists. Why would anyone expect to see lipstick marks on their faces?"