'I won't be silent': Serena Williams speaks out on police violence controversy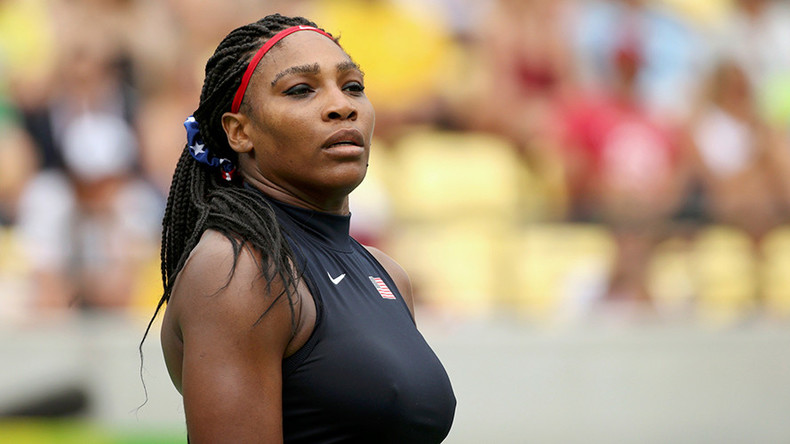 Tennis superstar Serena Williams has waded into the controversy over police violence against African Americans, with her latest Facebook post.
After spotting a police car by the roadside during a car ride with her teenage nephew, Williams expressed her feelings about the issue with an impassioned post on the social media platform.
"I quickly checked to see if he was obliging by the speed limit," wrote the tennis star. "Then I remembered that horrible video of the woman in the car when a cop shot her boyfriend."
Williams was referring to Philando Castile's fiancée, who streamed the aftermath of her fiancé's fatal shooting in July by police live on Facebook.
"All of this went through my mind in a matter of seconds," Williams continued.
"I even regretted not driving myself. I would never forgive myself if something happened to my nephew. He's so innocent. So were all 'the others.'
"I am a total believer that not 'everyone' is bad. It is just the ones that are ignorant, afraid, uneducated, and insensitive that is affecting millions and millions of lives.
"Why did I have to think about this in 2016? Have we not gone through enough, opened so many doors, impacted billions of lives?
"But I realized we must stride on - for it's not how far we have come but how much further still we have to go.
"As Dr. Martin Luther King said 'There comes a time when silence is betrayal,'" Williams added.
"I won't be silent."
The 22-time Grand Slam champion is the latest high profile sports star to protest police violence in the US.
NFL quarterback Colin Kaepernick, US women's soccer star Megan Rapinoe, and the NBA's LeBron James are among athletes who have spoken out at perceived inequalities in US society.
Williams' statement comes after protests in Charlotte, North Carolina last week following the fatal police shooting of 43-year-old Keith Lamont Scott.
READ MORE: Clashes, tear gas, cops injured after 'disabled, unarmed' black man shot dead by Charlotte police
All Sports Everything founder and editor Shana Renee Stephenson backed Williams' comments, saying her status in world sport added weight to the mounting protests.
"Serena Williams isn't the first woman athlete of color to take this stand," said Stephenson.
"Women of color across the WNBA have been outspoken on this issue for more than a month.
"However, Serena Williams adding her voice to the conversation is of greater significance because of her power and global influence.
"Tennis is more far-reaching than the NFL, NBA, or WNBA. When the conversation of greatest athlete of all time is broached, Serena Williams is a lock to be named.
"Not as a woman, a tennis player, or black athlete – but an athlete period."