Notorious Russian football supporters' leader detained in Moscow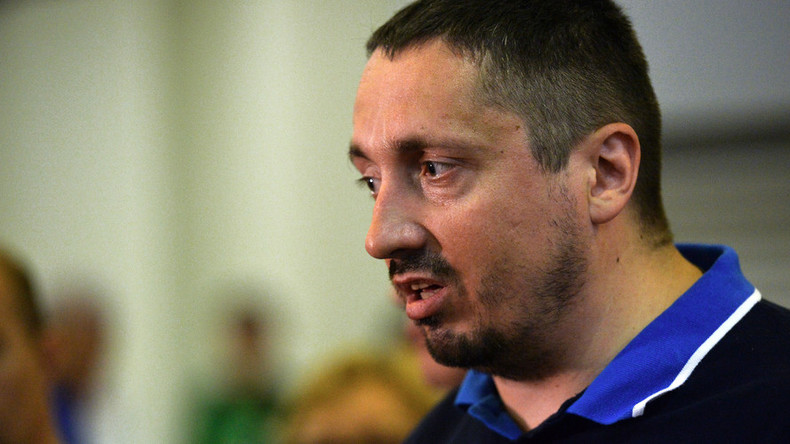 The head of the All-Russian Supporters Association (ARSA) Alexander Shprygin, who has had links to far right groups and was believed to be involved in violent scenes in Marseille during UEFA EURO 2016 was detained in Moscow on Saturday.
Shprygin, gained notoriety after clashes between Russian and English supporters during the UEFA EURO 2016 football championships in France this summer, was detained during the Russian Football Union's (RFU) conference in Moscow where Vitaly Mutko was elected the organization's president.
"Alexander Shprygin was detained at the RFU conference in Moscow. A search is taking place at the ARSA office. There will be no further comments at the moment," the ARSA stated via Twitter.
The 39-year-old Shprygin was arrested in the lobby of the building where the election was taking place, just a few minutes before the results were announced.
The RFU decided to exclude the ARSA from its organization, following the arrest of Sprygin.
The All-Russian Supporters Association was founded back in 2007, but has since been under a cloud "with a number of calls from UEFA and FIFA," according to Mutko.
Read more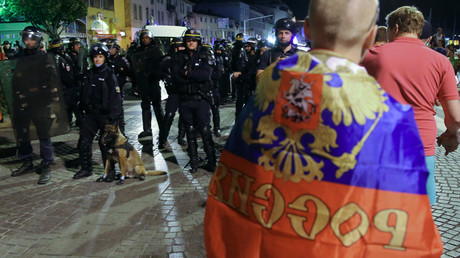 "I want to add that this organization [ARSA] discredited itself," Mutko said after winning a new four-year term to stay as the RFU president.
"Almost all of its leadership have had problems with the law enforcement agencies. I think that the ARSA got the Russian football into serious trouble."
"We had to react to that."
On June 14, 20 Russian fans, including Shprygin, were detained by police during Euro 2016 for allegedly taking part in violent scenes before their team's group game against England in Marseille, France. Most of them were later deported to Russia.
After being deported once, Shprygin returned to France for Russia's final group match against Wales, where he was arrested again and asked to leave the country.