Russia through to face Canada in World Cup of Hockey semifinal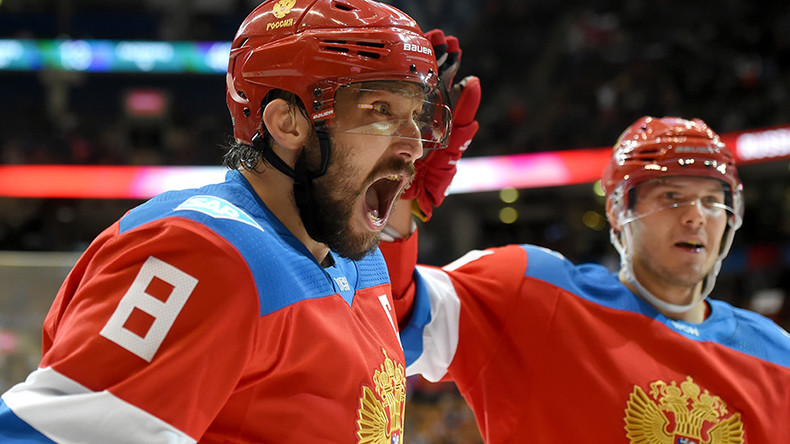 Russia will meet Canada in Saturday's World Cup of Hockey semifinal after defeating Finland 3-0 in their final group game on Thursday.
Goals by Vladimir Tarasenko, Ivan Telegin and Evgeni Malkin sealed the victory for the Russians who finished second in Group B behind Sweden.
Veteran forward Pavel Datsyuk missed the final preliminary round game due to a minor injury.
After losing 2-1 against the Swedes in their opening game, Russia bounced back with a 4-3 success against Team North America to set up the chance of reaching the final four.
Russia lost 3-2 after overtime against Canada in a pretournament game, but will hope to gain their revenge against the reigning World Champions on Saturday.
Captain Alex Ovechkin is confident Russia can progress to the final.
"We played against [Canada] in the preseason game and obviously it was a huge game mentally for us," Ovechkin said.
"For us, we play against Canada almost every time. It's no secret that they're gonna be very aggressive, they're gonna play a very physical game.
"We just have to play our style of game and try to beat them."
Sweden's 2-0 victory over Finland and a 4-3 overtime defeat against Team North America saw them finish top of the group.
Canada breezed into the semifinals after comfortably topping Group A.
They started the tournament with a 6-0 demolition of the Czech Republic and followed up with a 4-2 victory over the US.
A 4-1 success against Team Europe ensured Canada completed the group stage with a perfect record.
Although they dominated their group, Canada's captain Sidney Crosby is anticipating a difficult game on Saturday.
"On the defensive side of things, we're going to have to make sure we're ready for whoever we face," Crosby said after the victory over Team Europe.
"We need to make sure we control the puck in their end. I think we know at this point that whoever we play, we'd better be ready to move our feet."
Despite their defeat by Canada, Team Europe complete the final four line-up.
A deserved 3-0 victory over a disappointing US team and a 3-2 overtime win against the Czech Republic was enough to seal their place in Sunday's semifinal against Sweden.
The winners of the two semifinals will play a best-of-three series in the final, with the first game scheduled to take place on Tuesday, September 27