Tyson Gay abandons Team USA bobsled plans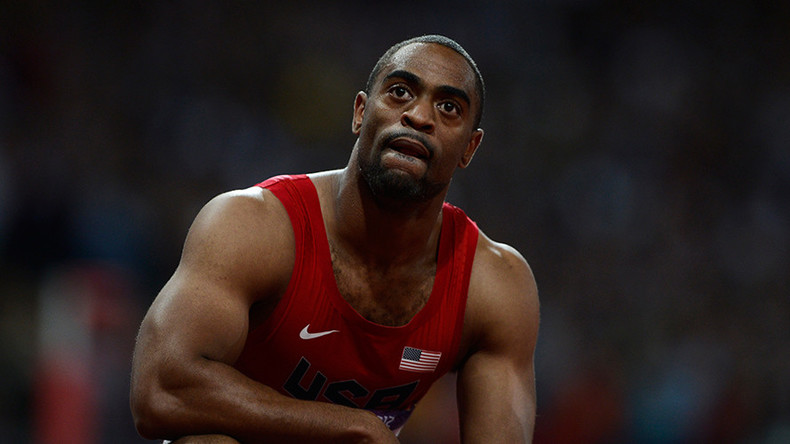 American sprinter and doping cheat Tyson Gay has ended his plans of joining the Team USA bobsled setup.
The former 100m world champion had earlier planned to join ex-teammate and friend Ryan Bailey and compete in the USA Bobsled National Push Championships in Calgary.
The pair previously won 4x100m silver for their country at the London 2012 Olympic Games, only to be stripped of their medals in 2013 when news broke that Gay had tested positive for a banned substance. His results were dated back to before the Games.
Gay, 34, won 2007 World Championship gold in the 100m, 200m, and 4x100m events, and remains the joint-second fastest sprinter in history with a 100m personal best of 9.69 seconds.
After competing in Rio 2016 Olympic Games this summer, Gay was recruited by former NFL player Willie Gault, who has also made the transition to the sport, to become part of the national team setup.
Bailey, 27, has enhanced his claim for a national team spot by winning the men's brakeman competition on Wednesday at the championships, which are a mandatory step for anyone hoping to represent Team USA.
His success adds to his win at the preliminary push championships on dry land in Lake Placid, New York, last month.
Gay, however, watched the event on the advice of Team USA. Missing the compulsory event means that he will not be eligible for national team selection for either the 2016/17 bobsled season, or the 2018 Winter Olympics in Pyeongchang, South Korea.

"Gay flew to Calgary two days ago after finishing commitments following the 2016 Rio Olympics and has pushed a sled no more than 10 times," a Team USA statement said.
"After meeting with the coaching staff it was decided that it was in Gay's best interest to focus on learning and to watch today's competition."
Bailey still remains on course to represent his country. The Oregon native won his category by 0.10sec in a combined time to win the championships, despite previously being quoted as saying he "didn't know what to think coming into this competition."
The story of Bailey and Gay - sprinters attempting to become bobsledders - is reminiscent of the popular 1993 movie 'Cool Runnings', in which Jamaican sprinters enter the Winter Olympic Games.
The film is loosely based on the Jamaican national bobsled team's debut in the event at the 1988 Winter Olympics, also in Calgary.