Belgian commentator backs down after alleged racist comments towards Zidane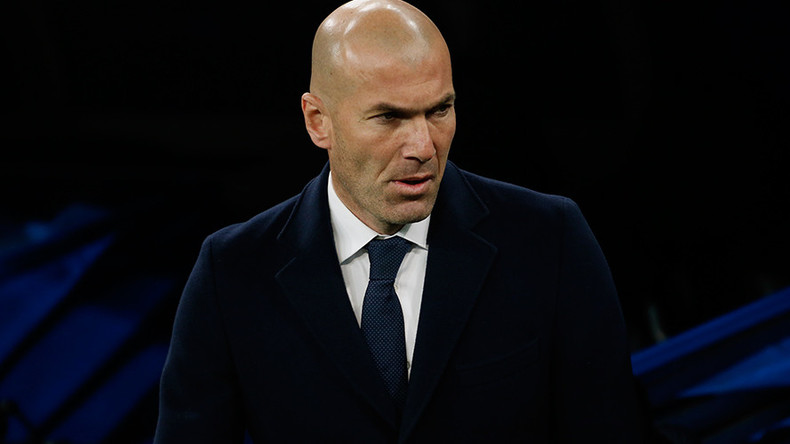 A Belgian commentator was forced to apologize for allegedly making racist comments towards Zinedine Zidane during Thursday's Europa League game between Celta Vigo and Standard Liege.
Delire, who was working for Belgian radio station RTL, hinted at Zidane when French-Algerian footballer Ishak Belfodil was on the receiving end of a tough tackle during the game.
"For a French-Algerian, he (Belfodil) has remained pretty calm," Delire said.
The comment quickly attracted criticism on social media, with many people describing Delire's views as racist.
Standard published a statement on their official website demanding an apology, but said Delire had refused to withdraw his comments.
"There wasn't any racism in my words – Zinedine Zidane is just the first French-Algerian that popped up in my head," said Delire.
"I'm not going to ask for forgiveness, as I've done nothing wrong."
However, Delire later issued an apology saying he never intended his comments to cause offense.
"If my remarks have hurt, I apologize and sincerely regret - that was never my intention," he said.
"This is news to anyone, I am someone who lives fully matches that I must comment [on]. My only concern is to allow viewers to be even more in the game. I do not pretend anything else.
"My remarks yesterday were only meant to underline the Olympian calm of Belfodil in comparison to one of [his] illustrious predecessors, Zinedine Zidane, who in similar circumstances [lost his calm].
Read more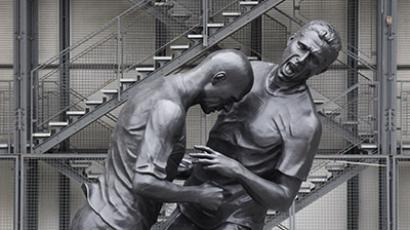 "The image that I used yesterday to express myself clearly was not understood in this way… and the context in which we [have lived] for several years. I am aware and regret.
"[Impulsive] comments of a match… are subject to interpretation, [which should be avoided] to the maximum. And that is my intention."
Delire's remarks appeared to be a clear reference to an incident at the 2006 World Cup, where the France captain head-butted Marco Materazzi in the chest after reacting to comments made by the Italian defender.
Rumors circulated that Materazzi had called Zidane "a dirty terrorist," but it was later discovered he had actually insulted his sister.
During a visit to India earlier this year, Zidane claimed he had not experienced racism, although he admitted it did happen in the football world.
"It exists, but I have not faced it," said Zidane. "But I cannot imagine life without a mix of origins (in and out of football)."