Former USA Gymnastics doctor accused of sexual abuse
Published time: 15 Sep, 2016 17:21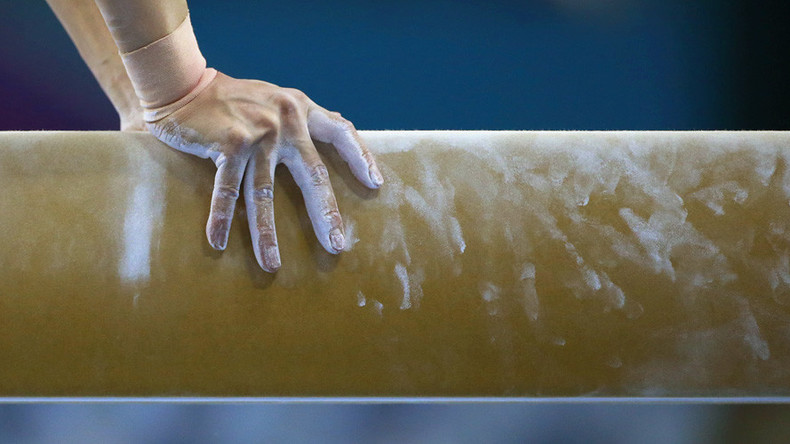 Longtime USA Gymnastics doctor Larry Nassar has been accused of sexual abuse by two former gymnasts, one of whom is an Olympic medalist.
A civil lawsuit, which was filed by the unnamed gymnast on Thursday, was released on Monday.
The other woman, Rachael Denhollander, lodged her complaint with the Michigan police two weeks ago.
Nassar was the USA Gymnastics' team physician for four Olympic Games, but resigned from his position last September.
He was a faculty member at the Michigan State University (MSU) and has treated its gymnasts. MSU has suspended Nassar pending the investigation.
He has not yet been charged with a crime and according to his attorney, Matthew Borgula, Nassar has denied any wrongdoing.
"Dr. Nassar, to the extent the allegations are against him, adamantly denies any misconduct at this or any other time," said Borgula.
According to the Indy Star, the women claim Nassar molested them by touching their genitals and breasts on multiple occasions during treatments in the 1990s and early 2000s.
One of the women said the doctor tried to engage in inappropriate conversations when they were alone, while the other claims Nassar was visibly aroused during one of her medical check-ups.
Denhollander told the Star that she was sexually assaulted by the doctor when she was 15 years old during a visit for treatment of lower back pain.
She claims that the doctor became significantly more abusive over five further treatments.
"I was terrified," she said. "I was ashamed. I was very embarrassed. And I was very confused, trying to reconcile what was happening with the person he was supposed to be.
"He's this famous doctor. He's trusted by my friends. He's trusted by these other gymnasts.
"How could he reach this position in the medical profession, how could he reach this kind of prominence and stature if this is who he is?"
USA Gymnastics issued a statement confirming it has severed its ties with Nassar, after it was questioned about the allegations.
"Dr. Nassar is no longer affiliated with USA Gymnastics - upon learning of athlete concerns, USA Gymnastics immediately notified law enforcement," the statement said.
"Since then, we have cooperated fully with the law enforcement agency, including refraining from making further statements or taking any other action that might interfere with the agency's investigation.
"We are grateful to the athletes for coming forward to share their concerns."