Russia offers to help WADA with doping hack investigation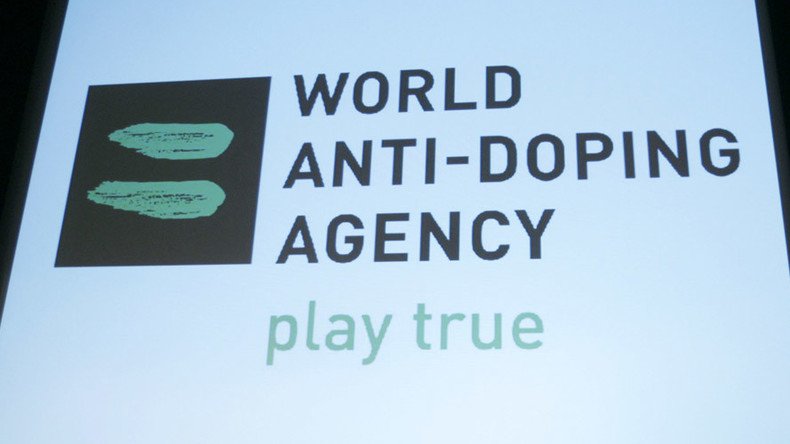 As the WADA hack attacks escalate to a second release of confidential medical information on Rio athletes, the sports body received an offer from Moscow to help with its cyber-expertise, should an official request be made.
Russia says it's standing by and "if it is a matter of requesting assistance, it will doubtless be offered," according to Kremlin spokesman Dmitry Peskov.
"Russia has voiced its support for participation in the effort against cybercrime, and invites all the partners and international organizations concerned for cooperation in that area," Peskov added.
Russian Sports Minister Vitaly Mutko has already asked the appropriate Russian bodies to assist with whatever WADA may require in its investigation into the hacking attacks, according to an interview with R-Sport.
Earlier this week WADA found itself the victim of a massive data leak containing information on athletes' doping histories, released by a Russian hacker group calling itself 'Fancy Bear' (or 'Royal Crew', an alternate Russian handle).
In a statement the body expressed regret, and said it is "very conscious of the threat that it represents to athletes whose confidential information has been divulged through this criminal act."
WADA chief Olivier Niggli later confirmed the latest data was "illegally gained" by hackers when they breached the agency's Anti-Doping Administration and Management System (ADAMS). WADA believes that hackers used spear phishing of email accounts to gain access to the data, "confined to the Rio 2016 Games," and has "no reason to believe that other ADAMS data has been compromised."
It also fired off statements with unveiled allegations that Moscow was behind the hack as retaliation for the agency's "independent" investigation – the probe that led to the near-blanket ban on Russian track and field athletes participating in the Rio Games this year.
READ MORE: Top US athletes deny cheating after hackers show usage of banned substances
"We condemn this criminal activity and have asked the Russian government to do everything in their power to make it stop," Niggli said. "Continued cyber-attacks emanating from Russia seriously undermine the work that is being carried out to rebuild a compliant anti-doping program in Russia."
After informing the appropriate authorities, WADA then asked Russia for help in doing everything in its power to stop the hackers.
READ MORE: Kremlin denies Russian involvement in WADA hack
The leaked classified information exposed a wide array of athletes from a number of countries, including Russia and the United States. This included Russian boxer Mikhail Aloyan (he took silver in Rio), men's synchronized springboard champ Sam Dorman (silver), and German discus thrower Robert Harting (gold).
In a subsequent leak was information about WADA giving the green light for exceptions to take banned substances to superstar sisters Venus and Serena Williams, as well as gymnast Simone Biles and basketball player Elena Delle Donne. The documents further allege that in August the athletes all returned positive doping tests, but were nonetheless allowed to compete at Rio 2016.
But the data dumps did not stop there, and continued to involve other gold medalists and crowd favorites.
You can share this story on social media: