Manchester United announce record turnover for 2015/16 financial year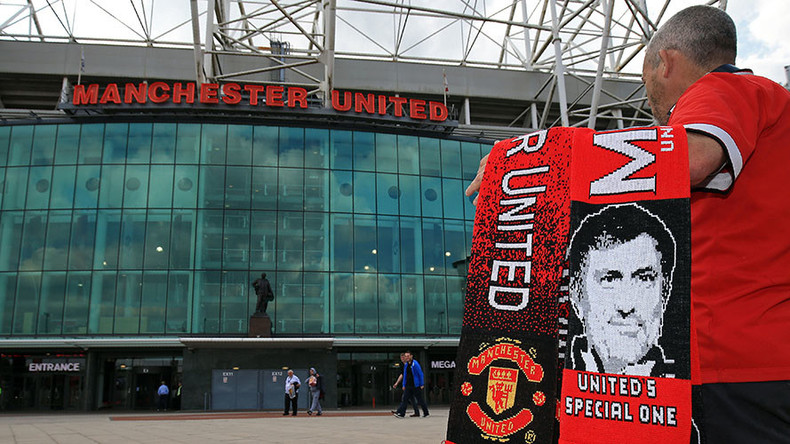 Premier League club Manchester United has recorded revenues of £513.3 million ($684 million) for 2015/16 to become first English team with more than half a billion pounds revenue in a financial year.
Key to United's financial success are rising commercial revenues. The club have signed 14 sponsorship deals to make a 36.3% increase in that area to $356.3m.
That figure alone would put United 11th in the latest Deloitte Rich List, ahead of Tottenham Hotspur, both Milan clubs and Roma.
The most prominent sponsorship deal saw United begin its new $1.3 billion kit supply deal with Adidas in 2015/16, in addition to signing several licensing deals including with Columbia, New Era and Sbenu.
Despite United missing out on Champions League qualification with a fifth place finish last season, broadcasting revenue was up nearly a third to $187m primarily because of participation in the Europa League and the club's 2016 FA Cup victory.
READ MORE: Man United wins FA Cup, beating Crystal Palace 2-1 after extra time

United's revenue target for 2016/17 will be helped by the Premier League's new multi-billion dollar TV deal, with domestic live broadcasting rights set to increase by 70% and international rights up approximately 40% for the period 2017 to 2019.
However, there were two notable payouts on United's books.
The club gave Louis Van Gaal and his staff $11.15m upon their dismissal at the end of last season, while a further $8.9 was written off the club's playing assets following Bastian Schweinsteiger's exclusion from the first-team squad.
The Red Devils' executive vice-chairman, Ed Woodward, said: "Our record fiscal 2016 financial performance reflects the continued underlying strength of the business and the club is on target to achieve record revenues in 2017, even without a contribution from the Champions League.
"This strong financial performance has enabled us to invest in our squad, team management and facilities to position us to challenge for, and win, trophies in the coming years."
United's revenue is predicted to rise to $720m at the end of the next financial year, having achieved a record operating profit of $91.5m in 2015/16.
READ MORE: $120mn man: Pogba tops pantheon of world's most expensive footballers

The 2016 figure is short of Barcelona's $760m revenue revealed in July, but is still a record for a Premier League team.
United shattered the world record transfer fee this summer with their $120 million purchase of midfielder Paul Pogba, a United academy product and former player.