$120mn man: Pogba tops pantheon of world's most expensive footballers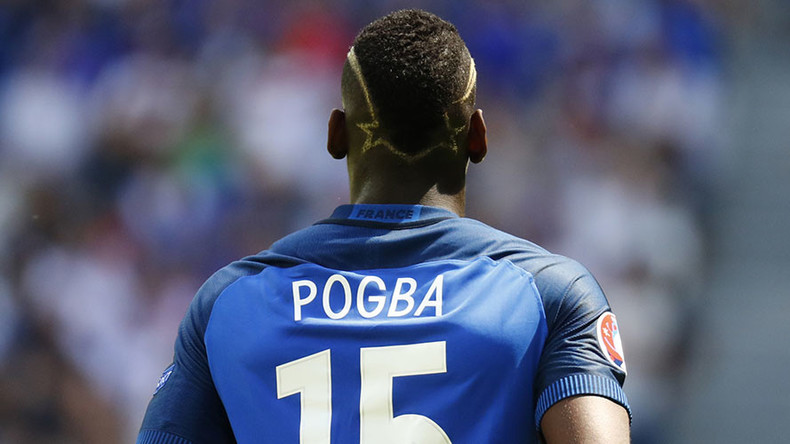 Paul Pogba is officially the world's most expensive footballer of all time, with his transfer from Juventus to Manchester United completed for a reported $122.10 million.
The Old Trafford team has paid $10.35 million more than Real Madrid did three years ago to sign Gareth Bale from Tottenham Hotspur, which highlights how fees are inflating in the modern market.
The Welsh forward's $111.75 million price tag surpassed the $104.8 million the Spaniards paid for global star Cristiano Ronaldo in 2009.
This summer's other major transfer deal saw Juventus splurge $98.6 million on Argentine forward Gonzalo Higuain, with the Turin giants potentially anticipating the windfall they would receive from Pogba's sale.
Of the other six players in the 10 most expensive players in history, five have involved deals with Spanish clubs.
Barcelona duo Neymar and Luis Suarez cost $93.6 million and $85.1 million respectively, while Madrid splashed $82.5 million and $61 million on James Rodriguez and Zinedine Zidane.
Manchester was the destination for Angel Di Maria in a $78.2 million deal in 2014 as the winger joined United, while City shelled out $72 million to land Kevin De Bruyne last summer.
Pogba will find that carrying the label of the world's most expensive player will give little room for error, with expectations that the Frenchman can lift United back to former glories.
Real Madrid was also reportedly interested in signing the all-action midfielder, but United's deal has robbed the Spanish giants of more than just an excellent player.
The Santiago Bernabeu side has been able to boast spending a world-record transfer fee since 2000, with the last five players before Pogba to hold the accolade being signed by Madrid.
Before Bale broke Ronaldo's record fee, Brazilian star Kaka was landed for $73.3 million in 2009, while Zidane's capture in 2001 eclipsed the $48.4 million spent on Luis Figo 12 months earlier.
Prior to the Portuguese star defecting from Barcelona to Madrid, a host of distinguished players had held the mantle of the world's priciest player.
Brazilian striker Ronaldo held the tag twice – when Barcelona signed him from PSV Eindhoven for $17.3 million in 1996 and again when they sold him to Inter Milan for $25.5 million after a solitary season at Camp Nou.
England's Newcastle United made Alan Shearer the most expensive player in the world when it bought him for $19.6 million from Blackburn Rovers in 1996, while Real Betis splurged $28.1 million on Brazilian Denilson in 1998.
Finally, the glory days of Italian football were on show in the late 1990s and early 2000s as Inter spent $42 million on Christian Vieri and Lazio usurped it a year later by buying Hernan Crespo for $46.5 million.