Troyanovsky sends chilling message to rivals with brutal KO win (VIDEO)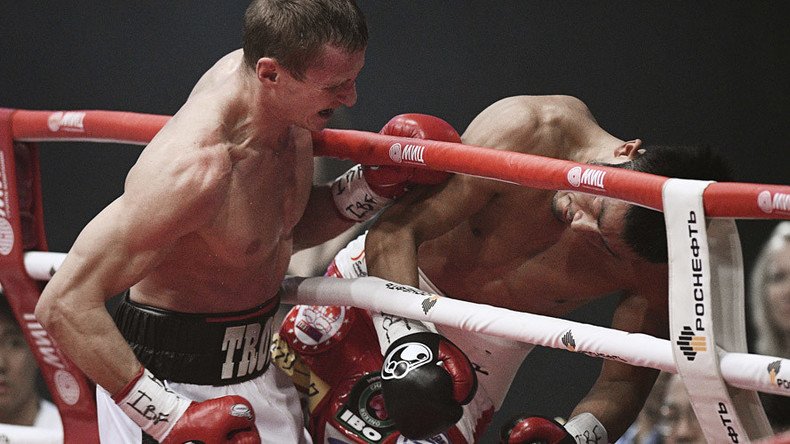 Russian boxing champion Eduard Troyanovsky sent a chilling message to rival light welterweights with a sensational second-round destruction of challenger Keita Obara of Japan to defend his IBF and IBO world championship belts on Friday night.
Undefeated Troyanovsky, who now has a record of 25 wins from 25 contests, including 22 knockouts, fought Japanese knockout artist Obara at Krylia Sovetov in Moscow for his second title defense.
The win makes a unification super fight with either Britain's WBA champion Ricky Burns or American WBC and WBO titleholder Terence Crawford ever more likely.
Before the fight, Troyanovsky told RT Sport, "I know that [Obara] will want to knock me out and I am ready for it." It turned out he was more than ready.
READ MORE: 'I know he will want to KO me & I'm ready' - boxing champ Troyanovsky on world title defense
The opening round began with both fighters feeling each other out. A breakthrough came when Obara landed a vicious right that seemed to wobble Troyanovsky, but the Omsk-born fighter replied almost instantly with a thudding shot of his own.
The opening stanza ended with both men respecting the other's power.
Then 44 seconds into the second round, Troyanovsky suddenly landed a glancing straight right hand to the top of Obara's head. Sensing he had his man hurt, Troyanovsky followed up with hammering rights to send Obara crashing through the ropes.
Obara then slid limply off the ring apron and into the crowd, which eventually helped him up off the floor.
Thinking the bout was over, Troyanovsky celebrated with a backflip and was mobbed by his corner, but their cheers were premature.
In boxing, if a fighter is knocked out of the ring and off the ring apron, he receives a count of twenty in which to make it back into the ring.
Obara made the count and, after he was directed back through the ropes by his corner and dusted down by the American referee, the action continued.
However, it wasn't long before Troyanovsky nailed his man again.
The champion stalked Obara and rocked his head back to force him into the ropes. With Troyanovsky landing vicious straight combinations at will, the referee was forced to intervene and pulled Troya away to save the defenseless Obara from further punishment with 1 minute 35 seconds gone from round two.
When asked after the fight whether his performance had sent a message to future opponents, Troyanovsky said, "My message is simple and clear: I am ready for the big fights."
Speaking to RT Sport, Troyanovsky's promoter, Andrey Ryabinsky, said that the next defense may take Troyanovsky to the West.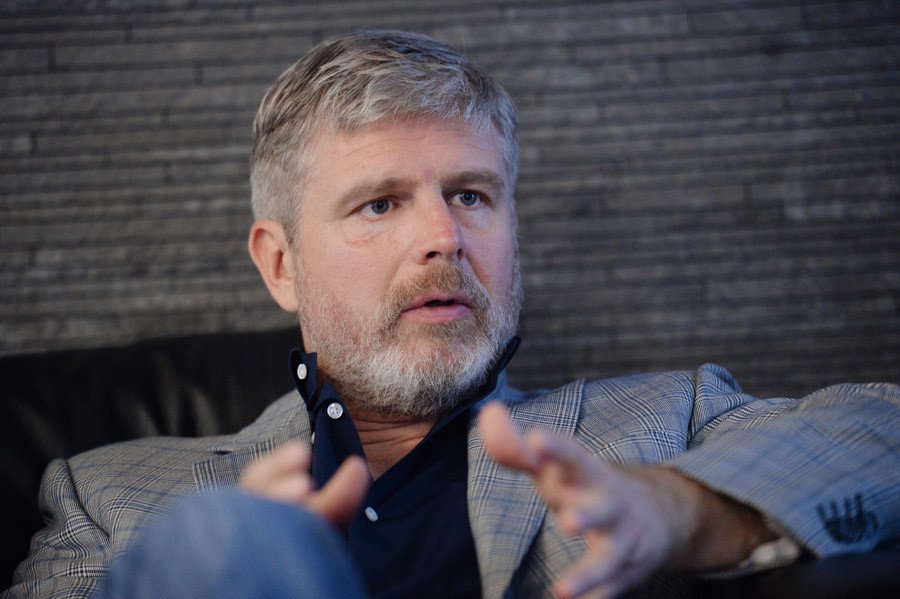 "I think we've already reached the point to go to Great Britain or America and that we have a very good chance. Recently [Troyanovsky] has come on strongly and I think that he is one of the best boxers in the world at light-welterweight," Ryabinsky said.
Before the fight, Troyanovsky hinted that he could meet Crawford or Burns if he was victorious against Obara, but Ryabinsky remained tight-lipped when asked if either would be his next opponent.
"I won't say," he replied with a smile. "But of course it's logical that at some point it will be Crawford, because it would be a fantastic idea a fight to unify the titles."
You can share this story on social media: