Serena Williams loses US Open semifinal & World No. 1 ranking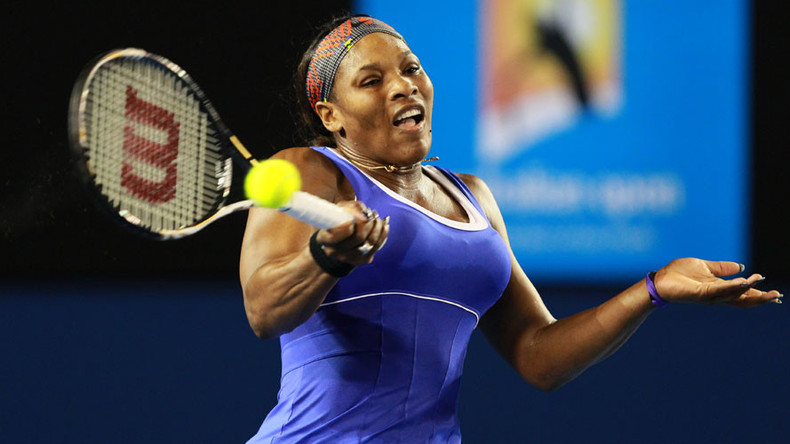 Powerful Czech star Karolina Pliskova has shocked the tennis world by beating US Open favorite Serena Williams at the semifinal stage on Thursday night.
The American star is chasing a landmark 23rd Grand Slam but will have to wait until next year to have another attempt at bettering her current 22 titles – a record she shares with Steffi Graf.
Williams was outplayed by 10th seed Pliskova, with the big-serving 24-year-old victorious in straight sets, 6-2, 7-6.
The 34-year-old double faulted when facing match point in the second set tiebreak, which was met with a muted response from the American audience and wild celebrations from the Eastern European.
The defeat means that Williams has lost her world number one ranking, with Angelique Kerber taking over in top spot.
The German will face Pliskova in Saturday's final after overcoming Caroline Wozniacki in straight sets.
It is the second consecutive year that Williams has crashed out of the US tournament at the semifinal stage in surprise circumstances, after Roberta Vinci beat her in 2015.
Williams said she was carrying a knee injury but conceded that her opponent was better than her.
"Karolina played great today," she said.
"I think if she had played any less then maybe I would have had a chance. So I think I wasn't at 100 percent, but I also think she played well. She deserved to win today."
Pliskova becomes only the fourth player to beat both of the Williams sisters in a Grand Slam event, after overcoming Venus in the fourth round.
READ MORE: Williams breaks all-time record for Grand Slam match wins

The Czech star had not made it past the third round of a Grand Slam in 17 previous attempts and admitted she was overwhelmed after her victory.
"I don't believe it," Pliskova said.
"I knew I had the chance to beat anyone if I played my game. I am excited to be in the final and to beat Serena as she is such a great champion.
"Even when she was down a set and break she was still fighting. I had to fight hard to win."