Man United removes plaque commemorating legendary coach from directors' box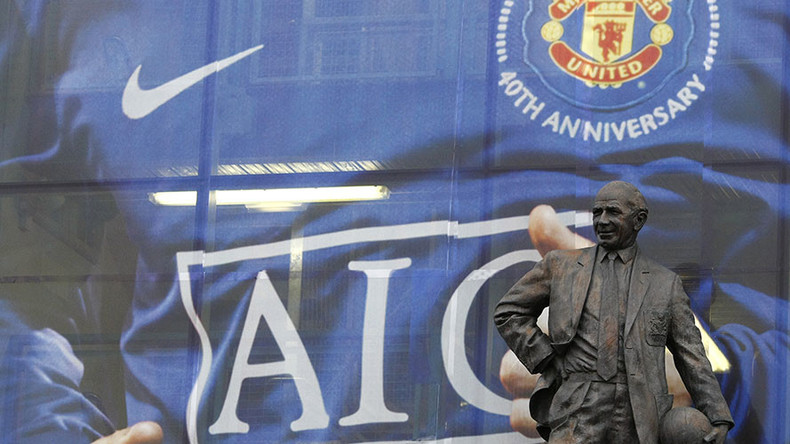 English football club Manchester United have removed a plaque in memory of legendary Scottish coach Sir Matt Busby and moved season tickets for his family from the exclusive director's box at their famous Old Trafford stadium
Busby won five league titles, two FA Cups and the European Cup from 1945-1969 and is widely credited as laying the moral foundations of the club. His teams were nicknamed the 'Busby Babes' in homage to his knack for discovering young talent.
His 1968 European Cup win elevated Busby to icon status as it came just 10 years after he survived the Munich Air Disaster in which eight first team players were killed in a plane crash. He was knighted by the Queen that year.
Busby died in 1994, but his children were still given a table in the directors' suite which he had used, and four seats in the directors' box, a luxury area of United's Old Trafford reserved for board members, ex-players and executives.
As a result of Sir Matt's children passing away in the last two years, the club have said the Busby family will no longer be granted access to the luxury suite and instead will receive regular season tickets. They have also removed a plaque dedicated to Sir Matt's memory from the same area.
Fans of both Manchester United and Manchester City (where Busby won the 1934 FA Cup as a player) have voiced their displeasure at the move.
English sports journalist Jeremy Cross wrote in his piece for the Daily Star: "Man United should hang their heads in shame… this decision is disgusting." Before going on to say, "Whoever came up with this idiotic idea should be made to explain themselves. Or better still, sacked."
Many believe it is a tactless ploy to free up space for executives from potential sponsorship partners. If so, it could be regarded as an example of commercialism trampling upon the most sacred of values in sports.
United smashed the world record transfer fee this summer by splashing $120m on French midfielder Paul Pogba, who left the club just four years ago on a free transfer.
You can share this story on social media: