'I've killed kids & women during war' - UFC fighter Tim Kennedy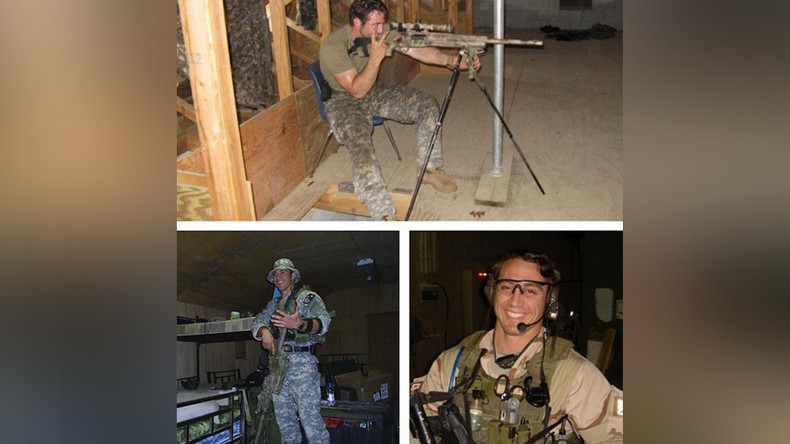 American Green Beret and MMA fighter Tim Kennedy has issued a post to his 181,000 Facebook fans mocking sufferers of post-traumatic stress disorder and drawing on his military service and fighting experience to advise them how to deal with the condition.
The California native, who self-identifies as "unapologetically American" and has served tours of duty in Iraq and Afghanistan, said he has made the choice not to "have nightmares every night or be a medicated PTSD victim," and has instead elected to make a "difference."
"I'm asked daily about how and why I don't have PTSD," Kennedy begins, telling his followers he is the last person on Earth anyone would want to ask about the subject.
"I have killed kids and women during war. I have seen my friends and fellow soldiers burn alive. My adult life is filled with the things horror movies are made of.
"I don't give a f*** about how they say we are supposed to heal. I'll tell you how to get better. You stop being a pussy. You get up early and train. You train so hard your hands bleed, and you sweat acid. You train so hard you collapse seeing stars."
READ MORE: Soldiers fake mental trauma symptoms to win respect, claims veterans charity boss

The post concludes by outlining the objective as to be "the best version of yourself.... a badass that is hard to kill."
He later posted to his Twitter account claiming he stands by every word in the original post.
Kennedy, who has been a professional fighter for 15 years and compiled an 18-5 professional MMA record as a top-ranked middleweight in the Ultimate Fighting Championship (UFC), is characteristically outspoken about violence and firearms.
The social media of the special forces sniper is full of pictures of himself posing with heavy artillery and messages of intent to kill an unnamed enemy.
As well as colorful US Memorial Day tributes.
Kennedy's Twitter account also features a recent video with gregarious gun advocate and radio host Alex Jones, who is well-known for his shouty interviews on topics such as security and constitutional law, most notably with English broadcaster Piers Morgan.