Chinese team Red Star wins first KHL game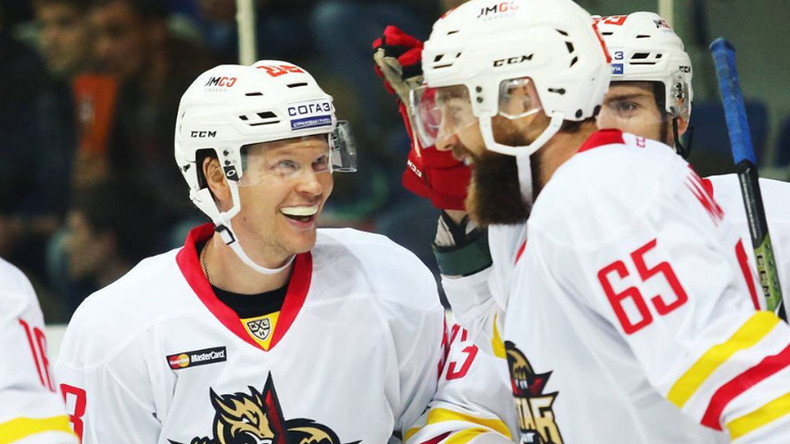 The newly-formed Chinese team Kunlun Red Star got its debut KHL season off to a great start by beating Amur 2:1. They will play their first home match in Beijing on September 5.
Whilst the new team's roster is mainly made up of players from nations with an established history in ice hockey – such as Russia, Finland and the US – Red Star still had three Chinese players on the ice during the victory over Amur.
However, head coach Vladimir Yurzinov Jr. gave them less than six minutes each to showcase their skills.
First impression about Kunlun from their first #KHL game: they are serious despite the quick gathering of players for the season.

— Arto Palovaara (@ArtoPalovaara) September 1, 2016
It was undoubtedly a good start for the KHL debutant, though the real excitement will begin when they play their first home match on September 5 in Beijing.
Although there were reports that the arena would not be completed in time for the match against Admiral Vladivostok, these were quashed by the club, which insisted that the LeSports Center is "…perfectly set up for KHL games of the highest level."
READ MORE: Chinese hockey team ready to make KHL home debut in Beijing
This debut victory by Kunlun could have a significant impact on the attendance for the game in Beijing. Having seen Red Star put in a good performance in their first match, Beijing locals will be anxious to see if their local team can repeat the trick on home ice.