Maradona detained in 'fake passport' row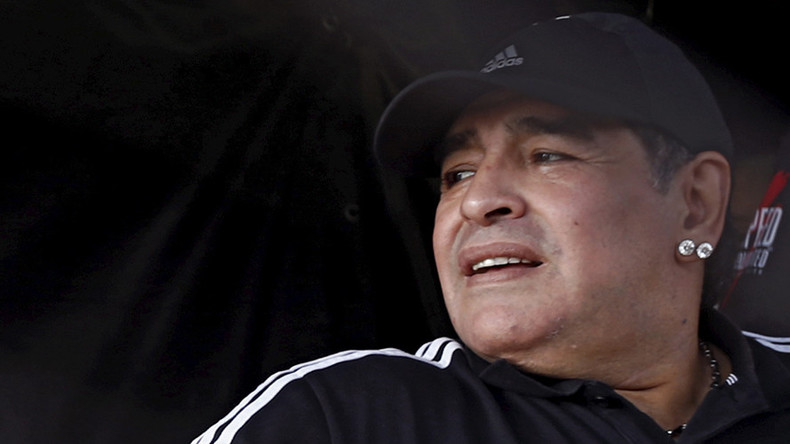 Argentinian football legend Diego Maradona was stopped by police at Buenos Aires airport and accused of carrying fake documents while attempting to board a flight to Dubai, local media report.
The controversial former footballer was eventually released without charge after calling his lawyer, but he still ended up missing his flight to the Middle East.
The 1986 World Cup winner, who was detained alongside his partner, insists that the incident was politically motivated.
READ MORE: Diego Maradona's love child joins family in Buenos Aires
Speaking to Argentinian media outlet Diario Popular, the 55-year-old said:
"I won't let anyone control my life. For 15 years, I've done what I want and no one can tell me what to do.
"This complaint for theft is nonsense. My lawyer will be responsible for investigating this lie, which has been orchestrated by some politician."
This is the latest in a long line of controversial episodes in the life of the former Barcelona and Napoli player, including drug taking, financial irregularities, and some controversial political views.