US Paralympic delegation gets places of banned Russian athletes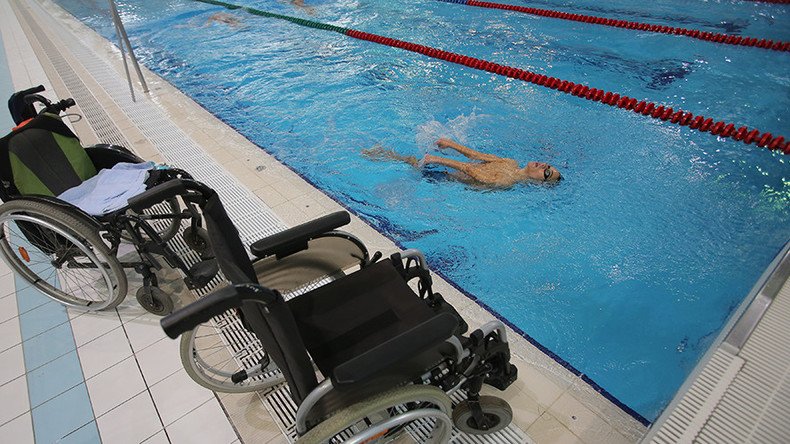 The US Paralympic team has announced it will receive 22 of the Rio 2016 Paralympic Games berths made available by the ban on Team Russia athletes.
The 267 qualification slots previously held by NPC Russia were returned to the IPC for redistribution.
READ MORE: Russia's Paralympians banned from competing in Rio
The Russian Paralympic Committee (RPC) was suspended from the Games by the International Paralympic Committee (IPC) in the wake of alleged state-sponsored doping, outlined in the research findings of a World Anti-Doping Agency (WADA) report undertaken by Canadian lawyer Richard McLean.
On Tuesday, the Court of Arbitration for Sport (CAS) upheld the ban despite the RPC submitting an appeal, commenting that the original IPC ruling "did not violate any procedural rule" when banning the Russian Team. The original ruling removed "all rights and privileges of IPC membership" of the RPC, including its right to enter athletes in competitions held under the aegis of the IPC.
READ MORE: CAS upholds blanket ban on Russian Paralympic team imposed by IPC
Before the ruling, the US Paralympic roster included 267 athletes, but will now be permitted to include 289 members.
The application for places at the Games, which take place from September 7-18, is the largest US delegation in Paralympic history. As well as athletes, the US delegation will include nine guides and pilots for visually impaired athletes.
The response to the ruling has caused a stir of emotions in the sporting world, with Russian Sport Minister Vitaly Mutko commenting that CAS made a politically-motivated decision rather than a judicial ruling.
Forbes magazine journalist Ron Katz described the ruling as "immoral, unethical and indecent" and "divorced from reality".
The athletes themselves issued a plea to be allowed to compete, calling the ban "humiliating" and "unjust". However, their voices are still being ignored at present.
READ MORE: 'Let us compete, we've done nothing wrong': Russian Paralympians speak on Rio ban appeal
The Rio 2016 Paralympic Games will be the largest edition of the Games yet, with an estimated 4,350 participating athletes. Athletes from more than 176 countries will compete in 528 medal events in Rio.
You can share this story on social media: