'Let us compete, we've done nothing wrong': Russian Paralympians speak on Rio ban appeal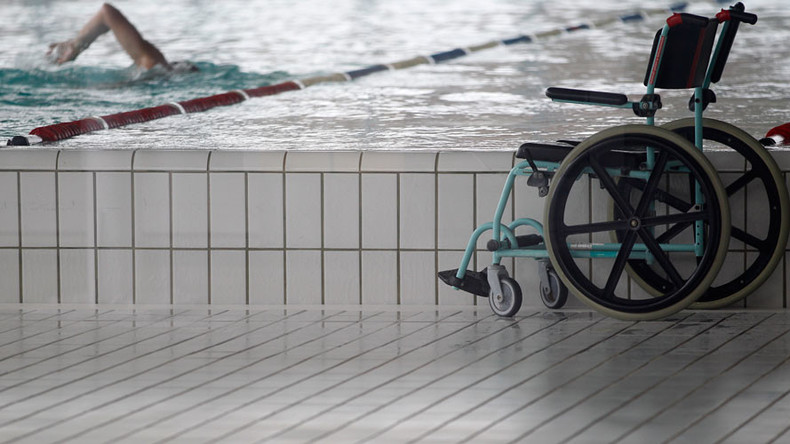 The Court of Arbitration for Sport has rejected an appeal against the blanket ban on the Russian Paralympic team for the Rio Games. Ahead of the decision, the athletes explained how they felt about the importance of competing.
READ MORE: CAS upholds blanket ban on Russian Paralympic team imposed by IPC
Nadezhda Andreeva, rowing and canoe sprint
"I have experienced difficulties in my life, but it's important to show people that we shouldn't lose heart," says Nadezhda Andreeva, Russian Paralympic rowing and canoe sprint sportswoman.
"Because of our health conditions, a lot of us aren't even able to take muscle pills," Andreeva said.
"I still do not know what kind of thing doping is," Andreeva said. "I have my honey and nuts."
"For us [sports] it is life. Without sports we won't get anywhere," she said. "We need to train and strive for life."
Nina Ryabova, swimming
For people with disabilities, sport is an everyday challenge that involves hard work and pushing yourself, Paralympic swimmer Nina Ryabova said, recalling how she began swimming with a group of other disabled people.
"We could not even dream of the Paralympics," said the swimmer, recalling her thoughts of giving up sports at some point. She said that Rio has been her dream for four years.
"I believe that common sense and justice will prevail," Ryabova said.
Ani Palyan, swimming
"The first time I got to a swimming pool, I could not even walk and was carried there," said Ani Palyan, a Paralympic swimmer.
"The news about a blanket ban on the entire Russian Paralympic team shocked me."
"I've never tested positive for doping," Palyan said. "Let us compete at the Paralympics, we've done nothing wrong. We do not deserve such treatment."
After the International Paralympic Committee (IPC) suspended the Russian Paralympic Committee on August 7, the only hope remaining is the appeal filed with CAS.
The Russian Paralympic Committee was suspended by the IPC over alleged inability to comply with the IPC Anti-Doping Code and the World Anti-Doping Code.
The move banned the entire Paralympics team from competing at the Rio Paralympic Games, regardless of the fact that the majority of the athletes have never been involved in doping.