'Humiliating us with ban is unjust': Russian Paralympians hope for Rio lifeline (VIDEO)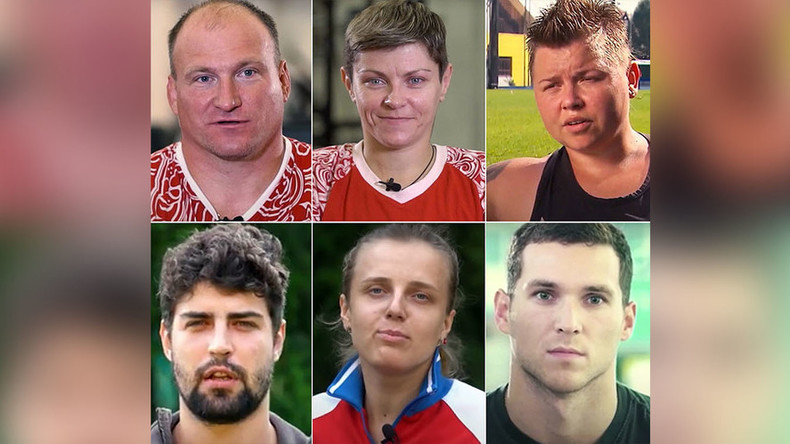 Russian Paralympians are nervously awaiting the Court of Arbitration for Sport's final decision whether their ban from the Rio Paralympics will be overturned. The athletes are bitter about what they feel is a "humiliating" and "unjust" decision to disqualify them.
Ekaterina Potapova, discus and club throw
"Disabled people are trying so hard to go beyond their limitations, get out of their confines… And then they are being humiliated like this – it is just not fair," Ekaterina Potapova, a promising discus and club thrower said.
She has been selected to take part in next month's Paralympic Games in Rio having been competing for only two years. This summer, she set a new national Russian club throwing record.
In 2004 Ekaterina fell out of a student dormitory, and has been confined to a wheelchair ever since.
"I've been trying to battle my disability, and thanks to sports, my condition has been improving and that is fantastic […] I do hope that someday I can get out of this wheelchair…"
Potapova now feels confused, as do many of her fellow sportsmen and women, who have all fought their own disabilities to make it to the Paralympics.
Two weeks ago, the International Paralympic Committee (IPC) confirmed a total ban on Russian Paralympians following a recommendation from the World Anti-Doping Agency (WADA), which alleged that the state-sponsored use of doping by Russian athletes was widespread.
Saddened and angered by the ban on the entire Paralympic team, Potapova says the decision goes against the principles of sport.
"It is a case of politics meddling with sports," she says.
Irina Vertinskaya, javelin throw
Irina Vertinskaya will be hoping to compete in the javelin and discus events. The athlete has overcome immense personal hurdles to try and make it to Rio.
She grew up in an orphanage and was adopted on three occasions, however, each time she was sent back to the children's home.
Read more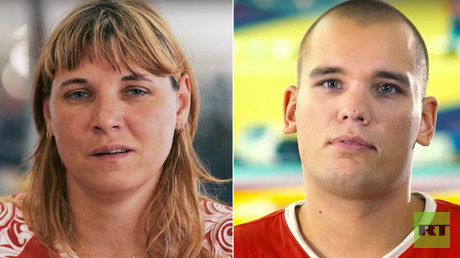 "I feel pain every day, but [the ban] was painful. I was shocked at first, but luckily, our coach was with us, so she said, 'No TV, no news, just work.'"
"There are goals, dreams…and then there's a goal in life," she says. "Maybe the Paralympics is my goal in life.
"I didn't know what the Paralympics was before. I didn't know that there are disabled people who take part in sports. I decided to try it. I have a disease, which means one side of my body does not function and everything goes through my right side.
"I understood that I can do something. That's the most important thing. I can do it. Yes, it's painful, sometimes you cry from pain, but I can do it, through pain and tears," Vertinskaya concluded.
Aleksey Ashapatov, shot put, discus throw
Meanwhile shot putter and discus thrower, Aleksey Ashapatov, has been left lost for words by the growing prospect of being banned from this year's Paralympics.
"When I was told that we did not meet the Paralympic standards – well I don't even know… you do everything you can to promote the Paralympics… and then they accuse you of not meeting their standards… I simply cannot understand those officials who made such a harsh decision," the track and field, volleyball and arm-wrestling expert says.
"These officials, they went ahead and put a great number of sportsmen in a position where they now have to figure out how to go on with their lives," Ashapatov said, remembering how he once had to go through the same ordeal.
"In 2002 I lost my leg in an accident and after that I switched to Paralympic sports. I've been trying to promote a healthy lifestyle my entire life and help others find a way out in difficult circumstances with my example.
"For us Russians, the harder it gets – the better. So no matter what, we will be giving our all. We will be giving our very best and even more…" Aleksey said.
Roman Fedyaev, wheelchair fencing
Roman Fedyaev, 29, Russian fencer, has been training since childhood and dreamed of defending the honour of his country and his flag.
"At first Russian Olympians were targeted for punishment – but it didn't work. When it came to Paralympians, they decided to drop all athletes at once," Fedyaev believes.
"Sport is everything for me," the athlete says, calling this year's Paralympics "a major opportunity."
Victoria Boikova, wheelchair fencing
Victoria Boikova of the women's wheelchair fencing team has been in love with the sport since her college years. After a car accident she felt like there was nothing to live for, but she managed to find a new meaning in life.
"Now the chance is being taken away and not because we made a mistake or did something wrong. Somebody just decided to ban us to prevent us from achieving our goals," Boikova thinks, however adding, that this can't break her will to victory.
Denis Tarasov, swimming
Russian swimmer Denis Tarasov, born with musculoskeletal defect, says he can't imagine his life without sport and for him there is nothing better than competing in the Olympic or Paralympic Games.
"No words can describe that feeling when you are a winner and the national anthem plays in your honour," Tarasov said.
"If they ban the Russian Paralympic team, I will start preparing for Tokyo and we'll show everyone there what we are made of!" the 23-year-old athlete said with a broad smile on his face.
The Russian media has launched a hashtag '#despite' to support the fight for justice for the athletes as they wait for the Court of Arbitration for Sports (CAS) decision. The hashtag stands for finding strength and giving your best, despite circumstances, pain and despair – a notion every Paralympic sportsman is familiar with.
The final decision by the CAS will be announced on Monday, according to the Russian Paralympics Committee. The Paralympic Games in Brazil are set to begin on September 8 and will last for eleven days, ending on September 18.