Bolt cements legacy with 8th Olympic title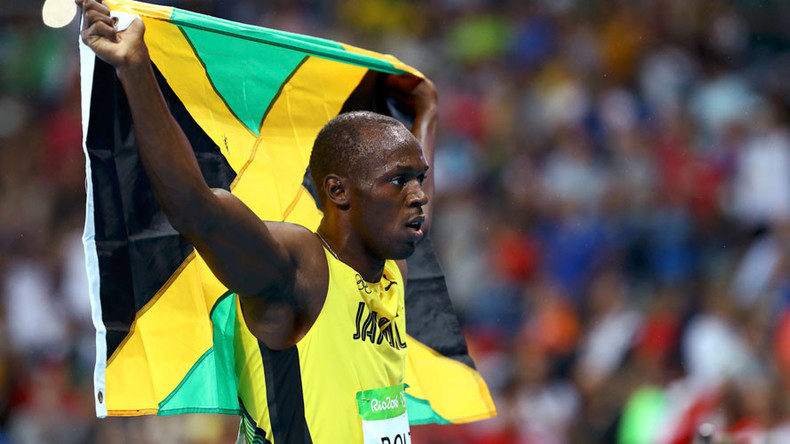 Usain Bolt dominated the field to claim his eighth Olympic title with victory in the 200 meters in Rio, but the world's fastest man wasn't entirely satisfied with his performance.
Bolt made a scintillating start in the race to establish a 4-meter lead by the bend, and held his form to cruise home in 19.78 seconds, much to the delight of fans both in the stadium and back home in Jamaica.
Canada's Andre De Grasse, who pushed Bolt hard in the semifinal, finished second, while Frenchman Christophe Lemaitre was third.
It was Bolt's best time of the season, but ironically was also the slowest 200 meters he has run at a major championship final since 2008, and was some way short of his world record 19.19-second mark.
"I'm getting older - I'm not as young and fresh, but I'm excited I got the gold, and that is the key thing," said Bolt, who turns 30 on August 21.
"I focus on what I need to do because if I don't there will not be a Usain Bolt. The fact I came here and everything worked out it is a brilliant feeling.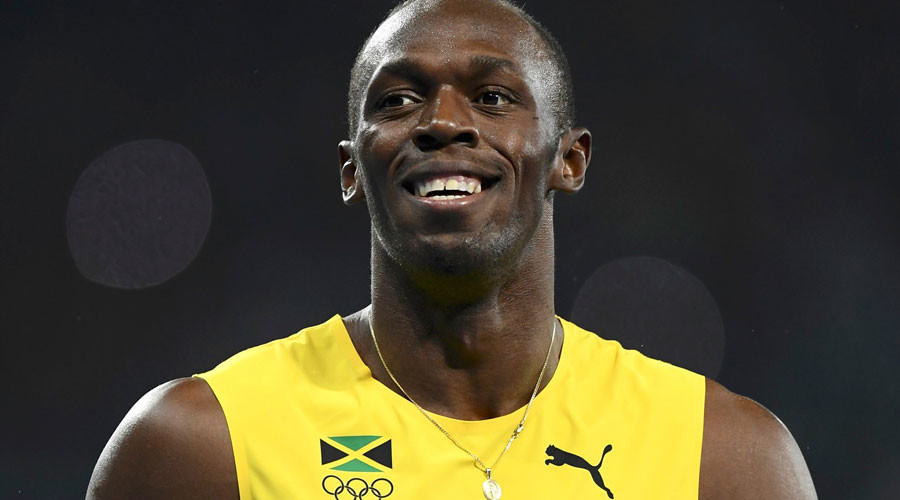 "I'm always happy to win and wanted to run faster even if didn't break world record.
"Thanks to De Grasse my legs were tired. My legs wouldn't respond in the final. I'm getting older so don't recover like I usually do. The key thing is I won which is what I came to do."
Bolt's success gave him a third Olympic Games sprint double to go with the three World Championships sprint doubles he has already won.
To put Bolt's achievements into perspective, no male athlete before him had won the sprint double in the Olympic Games or World Championships more than once.
If he anchors the Jamaican quartet to victory in the 4 x 100m final, he will complete an unprecedented triple-triple of Olympic sprint titles.
Ahead of the Games in Rio, Bolt indicated that this Olympics would be the last time he competes in the 200 meter event.
Read more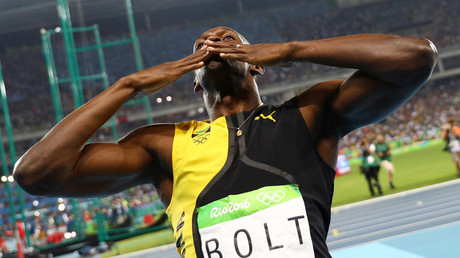 Although he didn't entirely rule it out, it appears the Jamaican will stick to his word.
"I said when I come to the championships in London next year it would be the 100 meters and that's it," he said.
"My coach has a way of trying to convince me, but personally I believe this is my last one."
Bolt's dominance in his favorite event has been staggering, winning every Olympic and world title over 200 meters since 2008.
He has lost just twice: in the heats at the 2008 Beijing Olympics, when he ambled around the track to allow Trinidad and Tobago's Rondell Sorrillo to win, and at the 2012 Jamaican trials where the was pipped by Yohan Blake.
His performances in the 100 meters have been equally impressive, running under 9.80 seconds more times than any other man alive, but with his 30th birthday coming up on Sunday, Bolt feels the time is right to step away from the longer sprint.
In explaining his decision, he highlighted the struggles of rival Justin Gatlin, as the 34-year-old failed to qualify for the final.
The US athlete claimed he had ankle problems after finishing only fourth in his semifinal, and Bolt has no desire to ruin his own legacy by pushing his body too far.
"You can tell that he's getting old," he said. "It's a fact that the older you get, the rougher it becomes to double."
Bolt's sustained success has marked him down as one of the finest ever Olympians.
Victory in the relay would simply be the icing on the cake and Bolt believes he is already at the top of the pile.
"What else can I do to prove I am the greatest?" he said. "I'm trying to be one of the greatest, to be among Ali and Pele."