Jamaica celebrates: Bolt beats Gatlin in 100m sprint to win Rio gold & 7th Olympic title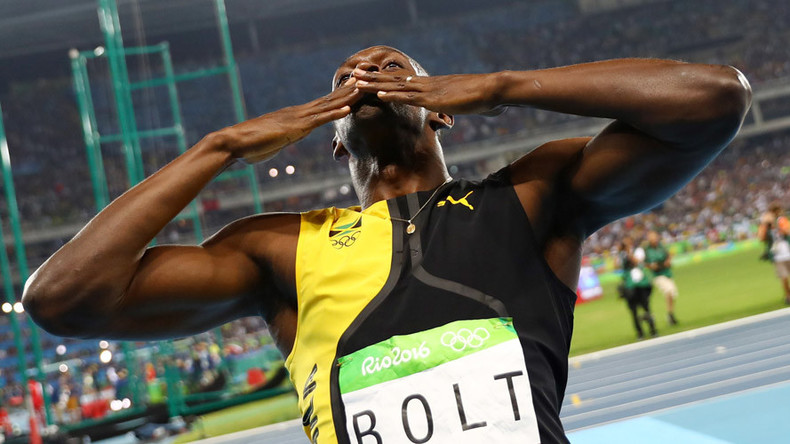 The legendary Jamaican sprinter Usain Bolt has beaten his American rival Justin Gatlin in the Rio Games' 100 meters sprint. Bolt jolted the track in 9.81 seconds, securing his seventh Olympic title.
FOLLOW RT's Rio 2016 LIVE UPDATES
The Jamaican sprinter, who has been commonly dubbed "the fastest man on Earth," once again confirmed the status quo by winning his third 100m Olympics title in a row. Bolt is a record holder in 100m and 200m, both of which he set back in 2009.
His much-awaited performance urged jubilant Jamaicans to pour onto the streets to celebrate.
Bolt started relatively slowly, surpassing Gatlin from behind in the last couple of meters and then showing off his customary gesture to the cameras and spectators at the stadium.
"I didn't go so fast, but I'm so happy I won. I told you guys I was going to do it," the Jamaican told journalists after the race.
However, he did not shy away from praising himself, noting that only two medals separate him from truly becoming an Olympic god.
"Somebody said I can become immortal. Two more medals to go and I can sign off. Immortal," he said, adding that his focus for now will be on 200m, "the sweetest one."