Russia riding 5th in Olympic medal table despite having no track & field team in Rio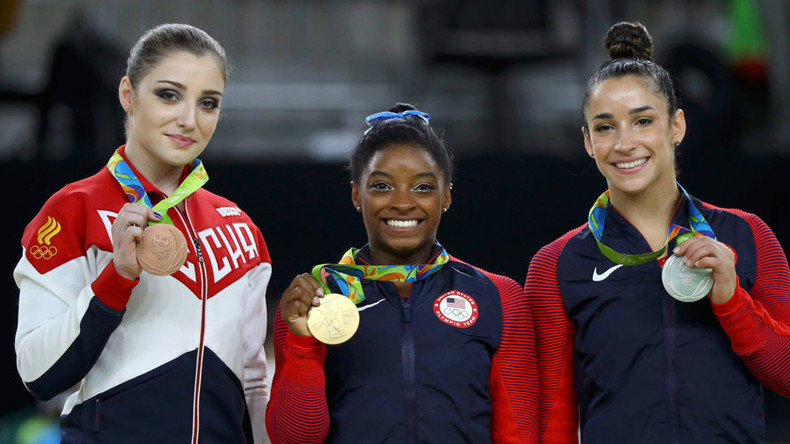 The Russian team remains in fifth place in the Olympic standings with 12 gold medals (41 total), after winning two silvers in the women's freestyle wrestling and one bronze in women's boxing during the 12th day of the Rio Games.
Natalya Vorobyeva, a two-time European champion, claimed silver in the women's freestyle 69kg wrestling after losing 3-1 to Japan's Sara Dosho, but the team's head coach was unhappy with the result.
Yuri Shahmuradov said: "I think losing two finals is a failure. To work hard, reach the finals and to lose, I would say, unskillfully - what can I say, who should be blamed for it?
"Me? I said that I take the blame."
The 2014 world champion Valeria Koblova took silver in the women's freestyle wrestling 58kg category after a heartbreaking 3-2 defeat against Japan's Kaori Ocho.
Koblova led the 10-time world champion 2-1 late in the bout, but a two-point score with just five seconds of the contest remaining sealed victory for the Japanese star.
Ocho is the first female athlete to win a gold medal in individual events at four different Olympic Games, joining a list of five other athletes who have done the same, including Michael Phelps and Carl Lewis.
Anastasia Belyakova was Russia's third medalist, winning bronze in the women's light 60kg category.
Belyakova damaged her hand in her semifinal against world champion Estelle Mossely, with the French boxer awarded victory via a technical knockout.
Vladimir Nikitin, who defeated Irish boxer Michael Conlan in the men's bantam 56kg, will not fight in the semifinals due to the injuries he received during that contest.
Nikitin was awarded a controversial unanimous decision on Tuesday, despite Conlan opening a pre-existing cut and causing several more wounds on his face.
Conlan blasted officials after the fight in an expletive-laden television interview.
There have been numerous controversies throughout the tournament which has resulted in some judges and referees being sent home.
Nikitin was due to face US boxer Shakur Stevenson - who has signed to Floyd Mayweather's Money Team – in the last four, but will now have to settle for a bronze medal.