Russian synchronized swimming duet wins Russia's 12th gold at Rio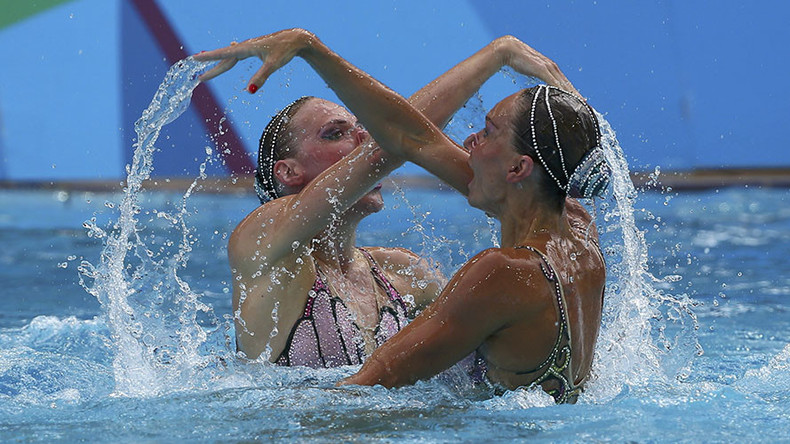 Reigning Russian synchronized swimming duet Natalia Ishchenko and Svetlana Romashina have repeated their performance from four years ago, capturing a second consecutive gold medal in a series of dominant displays.
30-year-old Ischenko and 26-year-old Romashina achieved a total of 194.991 after their winning free routine in the Rio pool on Tuesday. China's Huang Xuechen and Sun Wenyan captured silver with 192.368 and Yukiko Inui and Risako Mitsui of Japan won bronze with 188.054. Ukraine and Spain just missed the podium.
Read more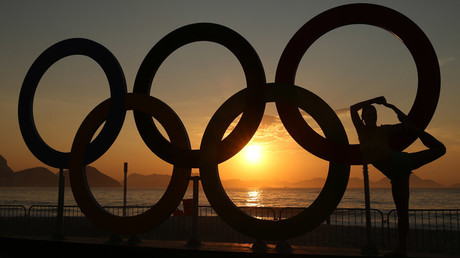 "The most difficult thing was carrying on preparations as if nothing was happening, when we thought we might be excluded from the Games [following the McLaren Report]. But thankfully, we were allowed to come here," said Ischenko.
The two Russians led after the preliminaries, and completed a challenging 'mermaid' routine in the finals that received uniformly high marks, pushing back the Chinese, who put on a technically impressive performance.
"We are often compared to mermaids, and have long thought about a mermaid routine. After all we do spend more time inside the water than outside it. But it's hard to be a mermaid without a tail," said Ischenko. "But we managed it."
These are the fourth Olympic golds for both synchronized swimmers. As well as the duet's gold medals in Rio and London, Ischenko and Romashina have two team competition first places from 2012 and Beijing 2008. The two are expected to compete for the same honor in Rio later this week.