Chinese diver wins Olympic medal, gets wedding proposal (PHOTOS)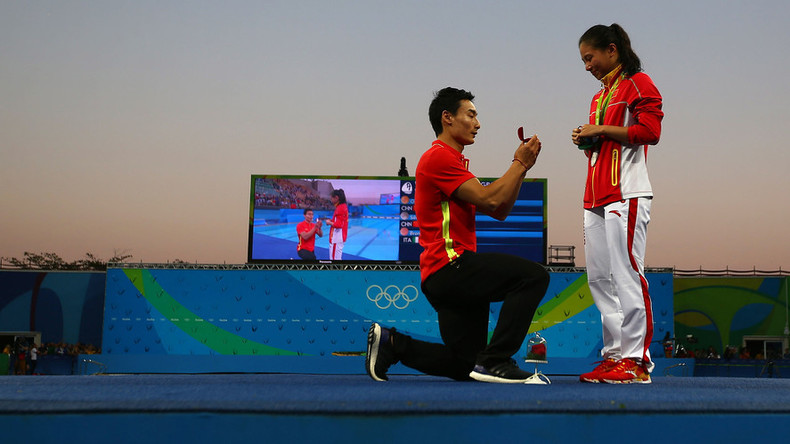 Chinese diver Qin Xai took the plunge at the Olympic Games in Rio on Sunday by asking his girlfriend and fellow diver He Zi to marry him.
After being awarded her silver medal for the women's 3m springboard, He was left stunned as Qin got down on one knee while holding a velvet box.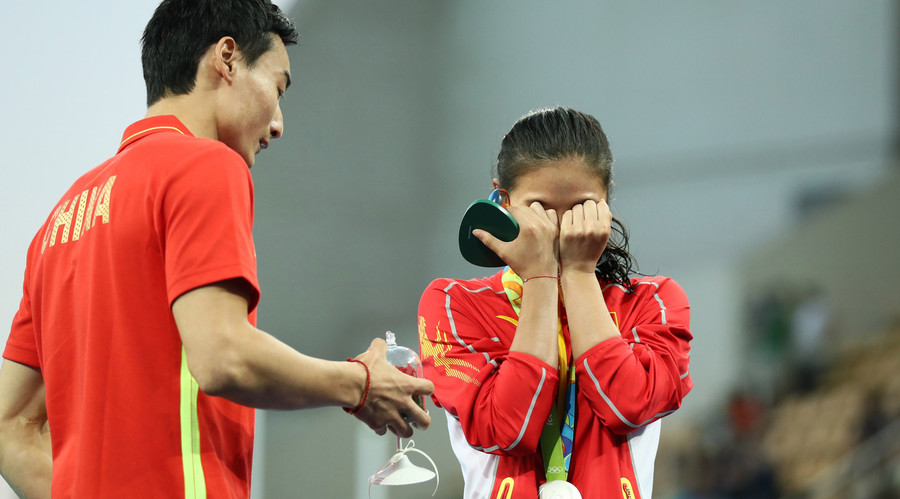 She clasped her hand over her mouth when Qin opened the box and nodded to him, before he slipped the ring on her finger.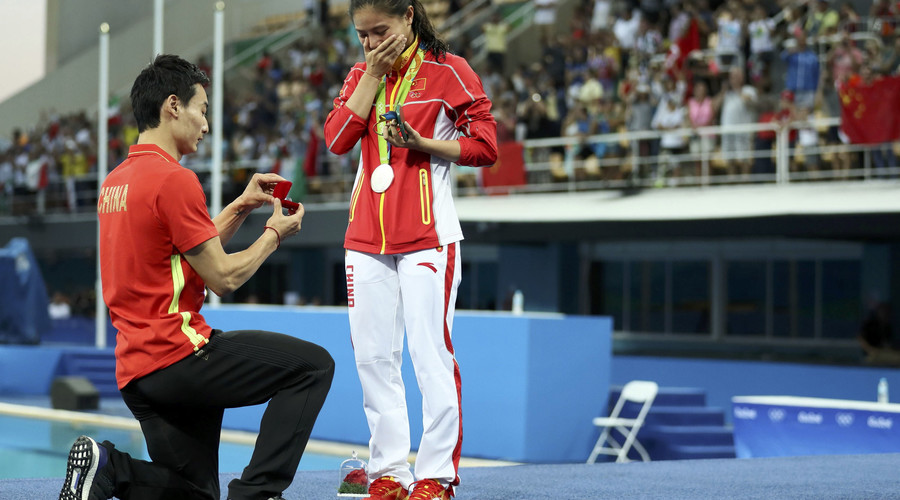 With the crowd roaring their approval, Qin gave He a red rose in a glass case before hugging his new fiancée.
"We've been dating for six years, but I didn't expect him to propose today," the female diver told the BBC.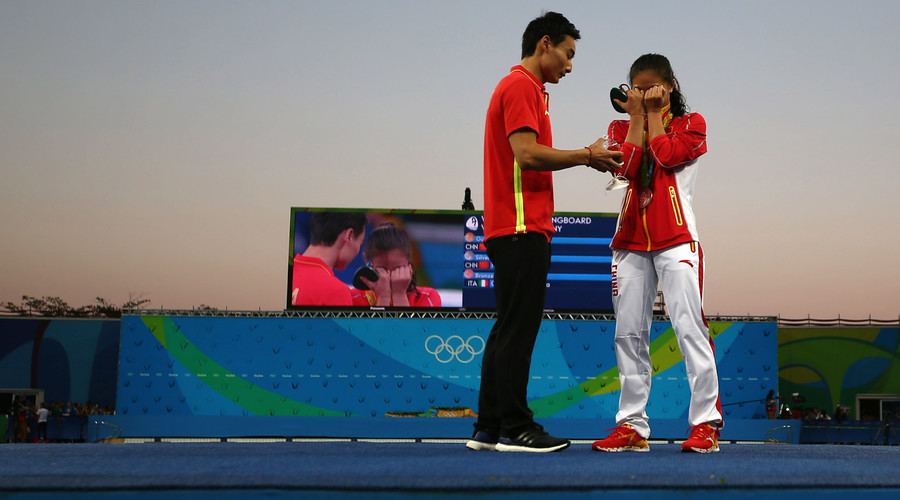 "He said a lot of things, made a lot of promises, but I think the thing that touched me the most is I think this is the guy I can trust for the rest of my life."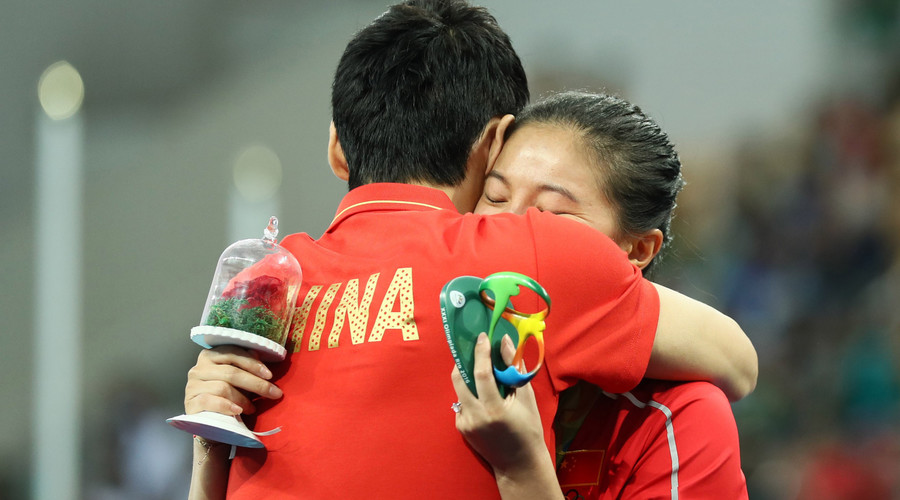 The Chinese duo are the second Olympic couple to become engaged at the Rio Games.
Last Monday, Olympic rugby player Isadora Cerullo accepted an on-pitch proposal from Marjorie Enya, a volunteer manager at the Deodoro Stadium, following the women's rugby sevens medal ceremony.
Enya, who used a gold ribbon to tie around Cerullo's finger, said: "The Olympic Games can look like closure but, for me, it's starting a new life with someone.
"I wanted to show people that love wins."
Olympic-themed marriage proposals aren't a new phenomenon, with recent Games all featuring declarations of undying love.
At London 2012, charity mascot Wendell Raphael successfully proposed to Bindi Bhambra during a test event for the Games, while Minke Smabers, a member of the Dutch hockey team which won gold at Beijing in 2008, accepted a marriage proposal from baseball player Tjerk Smeets during the closing ceremony.